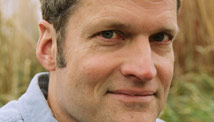 Editor's Note: Stephen Prothero, a Boston University religion scholar and author of "God is Not One: The Eight Rival Religions that Run the World," is a regular CNN Belief Blog contributor.
By Stephen Prothero, Special to CNN
Being president is stressful. Even the presents you receive can turn your hair gray.
Take the gift Israeli Prime Minister Benjamin Netanyahu bestowed upon President Obama on Monday: a copy of the Book of Esther. This book, which appears both in the Hebrew Bible and the Christian Old Testament tells a tale that Jews commemorate on Thursday with the holiday of Purim.
In this tale, set in the Persian Empire in the 5th century BCE, Persians plot to destroy the Jews. The villain of the story is Haman, whom Netanyahu described in his AIPAC speech on Monday as "a Persian anti-Semite [who] tried to annihilate the Jewish people." The hero is Esther's cousin Mordecai, who urges Esther, the queen to Persian king Ahasuerus, to prevail upon her husband on behalf of the Jews.