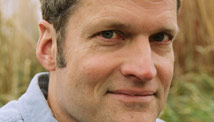 Editor's note: Stephen Prothero, a Boston University religion scholar and author of "God is Not One: The Eight Rival Religions that Run the World," is a regular CNN Belief Blog contributor.
By Stephen Prothero, Special to CNN
(CNN) - As politicians in Israel and the United States beat the drums for war on Iran, it is worth remembering that Iran's supreme leader, Ali Khamenei, is on record against nuclear weapons.
In fact, according to a statement read on August 9, 2005, at a meeting of the Board of Governors of the International Atomic Energy Agency, he issued a fatwa declaring that "the production, stockpiling, and use of nuclear weapons are forbidden under Islam and that the Islamic Republic of Iran shall never acquire these weapons."
Last month, Khamenei met personally with nuclear scientists and repeated what he said earlier in this religious decree:
We are not seeking nuclear weapons because the Islamic Republic of Iran considers possession of nuclear weapons a sin ... and believes that holding such weapons is useless, harmful and dangerous.

The Islamic Republic of Iran wants to prove to the world that possessing nuclear weapons does not bring power and that might doesn't come from atomic weapons.
There are, of course, a variety of possibilities here.
One is that Khamenei, whose title is supreme leader of Iran, does not have the authority most believe he does in his country. So even if he opposes nukes in the name of Islam, he cannot make Iran forswear them.
Another is that he is lying to buy Iran more time to build a bomb.
But it is also possible that he means what he says and has the power to make it happen.
Not so long ago, American leaders came to believe, wrongly, that a Middle Eastern nation possessed weapons of mass destruction. And that falsehood mired us in Iraq in one of our longest and costliest wars. Today, many are worried that history is repeating itself in Iran.
Is it?
I do not know. I do know, however, that there are good reasons to believe that using and even possessing nuclear weapons are contrary to Islamic law. In other words, Khamenei's fatwa makes Islamic sense.
I also know that here in the United States, we are not talking about it enough.
Many are quick to seize on belligerent statements by Muslim extremists worldwide. Here, we have a statement of a very different sort. But we as a nation seem to be ignoring it.
On Sunday, the public editor at The New York Times, Arthur Brisbane, devoted his weekly column to criticism that his paper's coverage has been biased toward bombing Iran. He defended the coverage, yet admitted that the Times has not done enough "to reach across the cultural divide to fully understand significant statements from the Iranian leadership, like the fatwa against nuclear weapons by Ayatollah Ali Khamenei."
But the Times is not alone here. We the American people have been ignoring it too. Perhaps it is time, at a minimum, to read Khamenei's words.
The opinions expressed in this commentary are solely those of Stephen Prothero.