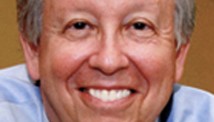 Editor's Note: Mark I. Pinsky is a former religion reporter for the Orlando Sentinel and author of "Amazing Gifts: Stories of Faith, Disability, and Inclusion."
By Mark I. Pinsky, Special to CNN
Orlando, Florida (CNN) - In the classic Sherlock Holmes story "The Silver Blaze," the key clue turns out to be a watchdog that didn't bark when it should have.
In the aftermath of the fatal shooting of 17-year-old Trayvon Martin in Sanford, Florida, not far from here, the mystifying missing element so far has been white outrage, especially on the part of central Florida's religious leaders.
Few if any white clergy have spoken up to demand that the killing be fully investigated. None can be seen standing by the African-American preachers calling for justice, or marching with Martin's family members. Why?
As someone who covered this area's faith community for 15 years, I don't think the answer is racism as much as it is cultural callousness. Week in and week out, the violent deaths and disappearances of poor, black and brown people – especially immigrants – merit a one- or two-paragraph story in The Orlando Sentinel's (my old newspaper's) police blotter. So when a middle-class black teen is gunned down, the reaction tends to be a shrug of the shoulders.