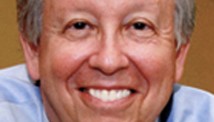 Editor's Note: Mark I. Pinsky is a former religion reporter for the Orlando Sentinel and author of "Amazing Gifts: Stories of Faith, Disability, and Inclusion."
By Mark I. Pinsky, Special to CNN
Orlando, Florida (CNN) - In the classic Sherlock Holmes story "The Silver Blaze," the key clue turns out to be a watchdog that didn't bark when it should have.
In the aftermath of the fatal shooting of 17-year-old Trayvon Martin in Sanford, Florida, not far from here, the mystifying missing element so far has been white outrage, especially on the part of central Florida's religious leaders.
Few if any white clergy have spoken up to demand that the killing be fully investigated. None can be seen standing by the African-American preachers calling for justice, or marching with Martin's family members. Why?
As someone who covered this area's faith community for 15 years, I don't think the answer is racism as much as it is cultural callousness. Week in and week out, the violent deaths and disappearances of poor, black and brown people – especially immigrants – merit a one- or two-paragraph story in The Orlando Sentinel's (my old newspaper's) police blotter. So when a middle-class black teen is gunned down, the reaction tends to be a shrug of the shoulders.
In this part of the country gated communities are considered sacred ground, as much or more than houses of worship. The fear of these preserves being violated is enough to shift the presumption of innocence to the presumption of guilt, including among churchgoers. Couple this with a made-for-vigilantes "Stand Your Ground" gun law and, until recently, there is no reason to question the indifference of local law enforcement in investigating Trayvon Martin's death.
CNN's Belief Blog: The faith angles behind the biggest stories
While central Florida's modern image is Sun Belt suburban, a theme park mecca, the region has a dark and violent past when it comes to race:
- In 1920, an attempt by two black men to vote in the town of Ocoee led to a race riot that spread to Apopka, Orlando and Winter Springs. When the smoke cleared, Ocoee had been ethnically cleansed with more than 500 African residents driven off. The town remained essentially white for the next 40 years.
- In 1923, a white mob's attack on the black community of Rosewood burned the hamlet to the ground and scattered its residents forever
- On Christmas Day, 1951, Florida NAACP Executive Director Harry T. Moore, an anti-lynching activist, and his wife were blown up in their wood frame home by Klansmen, including local law enforcement officers. Harry Moore died en route to a Sanford hospital, where his wife died nine days later.
No one was brought to justice for any of these crimes, and white churches had little to say on behalf of the victims.
Follow the CNN Belief Blog on Twitter
Race was the great moral issue in 20th-century America. And one of the burdens of Southern history is the silence – with a few conspicuous and heroic exceptions – of white religious leaders during the Civil Rights movement, especially white churches. There were times and places where silence bled into complicity. When Northern clergy came to the South to join protests, as often as not their local denominational counterparts were resentful.
To its credit, in 1995 the Southern Baptist Convention acknowledged and repented for nearly 150 years of support for slavery, segregation and racial discrimination, saying that "racial prejudice and discrimination are not compatible with the Gospel" and "a deplorable sin." Since then, Southern Baptists – the nation's largest Protestant denomination - have made enormous strides in obliterating the color line in its churches and its relations with other denominations.
But in the case of Trayvon Martin, the white religious community – including those affiliated with the Southern Baptist Convention, this area's dominant affiliation - has so far been silent and invisible.
Some black Christians are beginning to question this silence. At a predominately African-American Seventh-day Adventist congregation last Saturday, during a previously scheduled discussion of "racial progress," a man stood up and asked why his denomination had not yet spoken or acted on the Trayvon Martin controversy.
The Rev. James Coffin, a white Adventist minister and executive director of the Interfaith Council of Central Florida, who was one of the speakers, admitted that the man was right. Coffin later wrote the man an impassioned e-mail saying his point was valid, and acknowledging his guilt for his inaction. So far, "it's the victim's affinity group that has to go to battle for him," Coffin said.
"African-Americans shouldn't be waging this battle on their own," Coffin told me. "While it certainly has racial overtones and undertones, it's a problem that's bigger than just racism. So for our own well-being and self-serving purposes, if for no other reason, non-African-Americans need to get involved."
At long last, some other white church leaders are speaking out.
In a letter issued Wednesday entitled "A Statement of Support for the Martin Family and Call for Just Prosecution," the Florida Council of Churches, which represents mainline Protestant congregations, said that the state "should be a place where a person of any color can walk in a neighborhood without fear of violence or being presumed a suspicious threat. Florida should be a place where the use of deadly force is rare and uncommon.
"The Martin family and the community at large need protection from vigilantism and assurance that Florida's streets are open to all people without respect to the color of their skin," the statement continued. The council does not speak for the state's evangelical churches.
Tardy or tepid, it is never too late for religious leaders to demand justice. Which is what they still need to do. A rally calling for justice for Trayvon Martin is scheduled for Sanford's Shiloh Baptist Church, Thursday night would be a good place to start.
The opinions expressed in this commentary are solely those of Mark I. Pinsky.