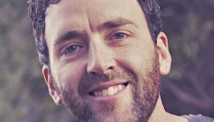 Editor's note: Patton Dodd is the managing editor of Patheos and the author of The Tebow Mystique: The Faith and Fans of Football's Most Polarizing Player.
By Patton Dodd, Special to CNN
Denver, Colorado (CNN) - As a lifelong Denver Broncos fan, I'd have to be crazy to second-guess my team's signing of the great quarterback Peyton Manning, assuming he's as healthy as Broncos' Vice President John Elway wishes him to be. And I'm not crazy.
I got chills watching Manning hold up the new #18 Broncos jersey at his introductory press conference, and I'll be counting the days until his September debut.
But as a Tim Tebow scribe, general religion nerd, and sucker for inspirational sports stories, I'm mourning the loss of something special, something larger than football, and something Denver may never have again no matter how many championships the team wins.
Tim Tebow is moving to New York to play for the Jets.
Ten weeks ago last Sunday, I fell to my knees in my friend's living room as Tebow threw a strike to wideout Demaryius Thomas to open overtime against the Pittsburgh Steelers in the first round of the NFL playoffs. Thomas ran 80 yards for the score that won the game, and I genuflected before the television, shouting Tebow's name.
CNN's Belief Blog – all the faith angles to the day's top stories
He had thrown for 316 yards, led my Broncos to their first playoff win in six years, and made good on a season of shaky promise.
On that day, Tebow wasn't just what he had been all season long — a polarizing religious athlete, questionable quarterback and reliable comeback kid. As I watched Thomas saunter into the end zone, I saw Tebow finally cementing his place with the Denver Broncos. Whatever happened the next week didn't matter (and it's a good thing, because the Broncos would get crushed by the New England Patriots).
Tim Tebow was the future of the Denver Broncos, and the future was now.
On Monday morning, a co-worker popped over to my desk to see if I had heard the news: "Peyton Manning chose Denver. They're signing him today."
I shouted and clapped my hands. I spent the next hour drowning my head in Twitter for confirmation after confirmation that yes, the Broncos had nabbed the most decorated free agent ever. Peyton Manning — Peyton Manning! — was a Denver Bronco.
Later that morning, someone asked me how I felt about Tim Tebow.
He hadn't yet crossed my mind.
Maybe I'm fickle — it's a familiar trait of sports fans — or maybe I'm devoted to the Broncos first and their players second. My childhood bedroom was an orange and blue shrine wallpapered with clippings of Broncos stories from the Rocky Mountain News, Denver Post and Sports Illustrated.
As an adult, my love of sports has merged with my love of studying religion, and I've been tracking the Tebow story and its religious angles since he entered the University of Florida. Last fall, I wrote a Tebow e-book and several Tebow stories, gave dozens of interviews on the Tebow phenomenon, and treated Broncos games like pieces of performance art.
They were frustrating and weird and begging to be interpreted, as the Broncos scored precious few points but often won by hook or by crook of Tebow's stubborn heroics, punctuated by prayer and a post-game shout-out to a sick young man or woman whose presence at the game was always the best part of Tebow's day.
I love Tebow's story in part because it's a misunderstood story. He gives the lie to many stereotypes about conservative evangelicals. Sure, he has missionary zeal, and his faith rises to the surface of his language with regularity, but he isn't a virulent culture warrior.
He doesn't seem to see Christianity as something that needs to be protected from outsiders or critics. He doesn't have a public faith agenda beyond saying Jesus' name after games and helping sick people. He doesn't even believe God helps him win football games — all that game-time prayer is reflexive religious passion, pure and simple.
If Tebowing taught us anything, it's that plenty of people of all faiths don't have a problem with public prayer, at least when politics is out of the picture.
To be sure, lots of people didn't want to hear this larger-than-football Tebow story, including many football storytellers. In the press box of one game I attended last year, I watched as a reporter took a knee — mocking Tebowing — before the kickoff and prayed aloud, "Oh God, please tear his ACL today and make all of this finally stop."
Another reporter told me, "You're here to cover the culture story. We are covering the sports story."
No argument here — but the culture story of Tim Tebow brought a lot of people to sports last year, and it gave sports people the occasion to reflect on the meaning of the game.
There was plenty of Tebow hatred and Tebow fatigue — and plenty more ignorance of the content and meaning of Tebow's faith — but there was also a remarkable amount of thoughtful, generous responses to this unique religious sports figure. One of the most shared and most discussed sports articles I've seen in ages was Rick Reilly's "I Believe in Tim Tebow," an account of Tebow's habit of meeting with the sick and dying before and after every football game.
Or take Chuck Klosterman's "The People Who Hate Tim Tebow," an attempt to understand the epistemology of faith, fandom, and disbelief. How often do we get reflections like that in the middle of a sports season?
Tebow didn't add the qualities of virtue and faith to sports — they were already there in spades, but his story forced us to pay close attention. Were Norman Mailer alive, he may have delivered to us something like his famous coverage of Muhammad Ali. Mailer may or may not have liked Tim Tebow, but he would have recognized the young athlete as a moment of American culture that warranted a major response.
So I do have mixed feelings about the Broncos' move. Winning with Manning will be fun, but winning with Tebow is the better story.
Shortly after New England finished decimating the Denver in the playoffs, I sat in the interview room at Gillette Stadium waiting for Tebow to emerge from the locker room. I wasn't the only "culture" writer there — GQ, The New Yorker, and People had reporters in the room, because at the time Tebow was still the nation's biggest story. Still, the only questions being asked of Tebow were about football.
But near the end of the interview session, I reminded Tebow that his season had provoked nationwide discourse on religion, especially about the relationship between winning and faith. "The Bible says, 'Victory belongs to the Lord,'" I told him. "But what about losing? How do you make sense of losing in light of your faith?"
Tebow answered, in part, that his job was to give God glory, win or lose: "Whether I'm the hero or the goat, I still honor the Lord and give him glory, because he's deserving of it. Just like my faith shouldn't change, neither should that."