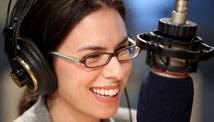 Editor's note: Danielle Elizabeth Tumminio is an ordained Episcopal Church priest and author of "God and Harry Potter at Yale: Teaching Faith and Fantasy Fiction in an Ivy League Classroom."
By Danielle Elizabeth Tumminio, Special to CNN
(CNN) - "What if no one watched?" Gale Hawthorne asks at the beginning of the first "Hunger Games" film. What if not one citizen of the dystopian post-American country of Panem watched the annual competition where children from 12 districts compete to the death as penance for their insolence against the governing Capitol?
What if ...
But the citizens of Panem are forced to watch the 74th Hunger Games, in which protagonist Katniss Everdeen competes to spare her younger sister, Primrose. The Gamemakers hide cameras throughout the arena so that no event goes unseen, and every citizen of Panem must stand in their district's square to watch key parts of the Games, which are televised live for the entire nation.
Watching also seems to be a focus for those who redacted the first of Suzanne Collins' bestsellers into film: One of the official posters for "The Hunger Games" features the slogan "The World Will Be Watching," and as part of the promotional push for the film, I received an e-mail from Panem Hunger Games coordinator Seneca Crane informing me that "attendance IS mandatory."
CNN's Belief Blog – all the faith angles to the day's top stories
A cynic might say that these are clever marketing ploys, not-quite-subliminal messages designed to lure filmgoers to cushy movie theater seats and extra-large tubs of popcorn.
But I think there is a deeper purpose to this watching rhetoric, a purpose that by proxy has curious ramifications for Christians.
As I watched Katniss Everdeen fight to the death, I became aware that I could just as well have been a citizen of Panem, watching the Hunger Games on a giant screen, rooting for favorites, desensitized from the film's artfully-orchestrated-so-as-to-maintain-a-PG-13-rating-but-still-incredibly-disturbing violence.
In fact, the film's creators seem to want viewers to imagine themselves as residents of Panem. For the full immersion experience, the government of Panem, the Capitol, has a website with its own government domain, just like the United States or China or Fiji does. On that website, fans can get assigned to a district, after which they receive an identification card and e-mails from various government officials.
Follow the CNN Belief Blog on Twitter
All of this means moviegoers, especially those in the United States, are intended to see themselves as Panem residents. And like the citizens of Panem, who watch the Hunger Games either because the government forces them to or because they consider betting on children's lives to be good sport, we must watch, which is exactly what I did.
I did not heed Gale's call to protest the Games' viciousness. I did not walk out. I even found myself jumping up and down with excitement as I entered the theater with my husband.
Does that mean those of us who buy advanced tickets to "The Hunger Games" — in record numbers — are so immune to the horrors of murder that we are merely voyeurs, watching the ill-timed termination of life with the same salaciousness of those who watched the Paris Hilton sex video?
For Christians, this issue of watching is complicated further. Christians are nearing Holy Week, the most sacred time of the church year, in which the faithful commemorate the death and resurrection of the Messiah.
On the Thursday of Holy Week, Christians keep a symbolic vigil with Jesus, watching with him during his final night in the Garden of Gethsemane, as he asks God to rescue him from fate. On Good Friday, we relive Jesus' crucifixion by hearing the story of the Messiah's death or sometimes, even, by watching re-enactments. What would Good Friday be like if once, just once, Christians stopped their church services in protest or stopped a re-enactment of Jesus' death and took him down from the cross just in time?
Christians don't do that, of course, because they are remembering an event whose course cannot be altered: Jesus suffered. Jesus died. The only thing that can be done is for Christians to voluntarily bear witness to that reality and to be disgusted by it, so that its carnage motivates them to protest violence.
In that way, watching for Christians on Maundy Thursday and Good Friday serves a purpose: It empowers them to take on Jesus' ministry as a servant, to become people who protest against injustices in the hopes of transforming them.
As in Christianity, violence in "The Hunger Games" also serves a purpose: It is not gratuitous. It is not voyeuristic. But there's a difference as well: We the viewers are not witnessing a past event. We feel like we are seeing the Games in real time, that we are part of Panem and, by virtue of sitting in the audience, part of its dysfunction.
That powerful revelation encourages us to contemplate the ways that we are complicit in violence in our own world and the ways in which we do not object.
So perhaps the great irony revealed by the film is that we are not meant to see it. We're not intended to watch its violence, because this story, as Gale says, is meant to be protested. Which means that, ironically, "The Hunger Games' " greatest triumph would be an empty theater and streets full of people demanding the kinds of changes needed in Katniss' world and in our own.
What if we did this?  What if we didn't watch?
I like to imagine that only then would the odds be truly be in Katniss' favor.  And in ours.
The opinions expressed in this commentary are solely those of Danielle Elizabeth Tumminio.