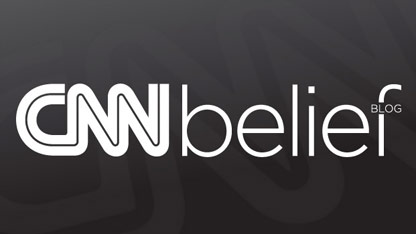 By Laura Koran, CNN
Here's the Belief Blog's morning rundown of the top faith-angle stories from around the United States and around the world. Click the headlines for the full stories.
From the Blog:
CNN: Tebow talks faith during Easter event in Texas
After being all football in his last press conference following his trade to the New York Jets, Tim Tebow on Sunday was all about his faith, which he discussed at length with a Texas pastor during an Easter event.
CNN: The Jesus debate: Man vs. myth
Timothy Freke was flipping through an old academic book when he came across a religious image that some would call obscene. It was a drawing of a third-century amulet depicting a naked man nailed to a cross. But the name on the amulet wasn't Jesus. It was a pseudonym for Osiris-Dionysus, a pagan god in ancient Mediterranean culture. Freke says the amulet was evidence of something that sounds like sacrilege – and some would say it is: that Jesus never existed.
CNN: After Arab Spring, experts fearful of Christian targeting at Easter celebrations
For Christians in countries thrown into tumult by the Arab Spring revolutions, Easter celebrations may prove dangerous. According to experts and academics in the United States, the changing balances of power in each country, along with a history of anti-Christian sentiment, have made overt celebrations like Easter a cause for concern among Christians.
CNN: Taking a rare tour of a Mormon temple
Elder William Walker slipped white booties over his black wing-tip shoes and instructed his guests to do the same as he led them into the newest Mormon temple in the world. This day was the first chance the public had to see inside the sacred space for the area's 49,000 Mormons, and it was also one of the last.
CNN: Sacred Spaces: Arabic Christians find a home in the U.S.
Christians have been part of Middle Eastern culture for 2,000 years, but many people don't realize that a small minority of Arabs are Christians. Pastor Esper Ajaj of the Arabic Baptist Church in Washington said that people often assume he is Muslim because of his background and accent.
Belief on TV:
Tweet of the Day:
From @BeliefBeat: Happy Easter, western churchers. Thanks for the discounted candy & chocolates & decorations for next week's Orthodox Easter : – )
Enlightening Reads:
The Washington Post: At Easter, remembering Passover
On Friday night, many Jewish families held a Passover Seder, and many Christians attended a Good Friday service, focusing their attention on the Cross. Some of us, who live in families that include Jews and Christians, participate in both sacred commemorations.
The New York Times: A Friendship Dating to 1976 Resonates in 2012
The two young men had woefully little in common: one was a wealthy Mormon from Michigan, the other a middle-class Jew from Israel. But in 1976, the lives of Mitt Romney and Benjamin Netanyahu intersected, briefly but indelibly, in the 16th-floor offices of the Boston Consulting Group, where both had been recruited as corporate advisers.
The Press of Atlantic City: A church is a church, even when it meets in a Somers Point bar
Somers Point has several popular bars, places that fill with people every Saturday night. But come Sunday morning, the biggest bar crowd is probably the one that shows up at Sandi Pointe Coastal Bistro, on Shore Road. All those people aren't there for the food and drink, though. The big draw is the church that meets in Sandi Pointe every Sunday.
Quote of the Day:
I would not vote for a man who was an atheist because I believe you need to have an acknowledgement, a reverence, a fear for almighty God. And I believe that's where wisdom comes from.
Rev. Billy Graham's daughter Anne Graham Lotz, to David Gregory on NBC's Meet the Press.
Today's Opinion:
CNN: My Take: If I had only a month to live
Pastor Kerry Shook writes about how people can find peace when confronting death.
Join the conversation…
CNN: Your take: Comments on Jesus deniers
Our story on a small cadre of authors challenging the existence of Jesus Christ drew almost 5,000 comments on Easter Sunday, with some upset that we did the story, others objecting to its publication on Easter, and plenty of others defending the article and the run date and debating the merits and implications of the debate.