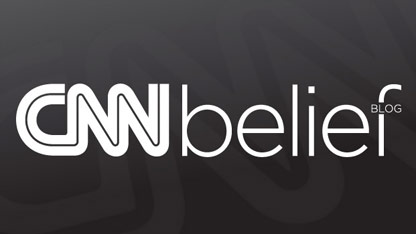 By Laura Koran, CNN
Here's the Belief Blog's morning rundown of the top faith-angle stories from around the United States and around the world. Click the headlines for the full stories.
From the Blog:
CNN: With Santorum suspending campaign, some religious conservatives wonder how to proceed
Evangelical activist Michael Farris was not exactly surprised that Rick Santorum suspended his campaign on Tuesday. But that doesn't mean that Farris, a longtime political organizer, knows what he's supposed to do now. "Right now my choice is to sit on my hands and do nothing or to actively try to find some alternative" to Mitt Romney, Farris said in an interview shortly after Santorum's announcement.
Tweet of the Day:
From @EricCNNBelief: Please Vote for us in @thewebbyawards in the Religion category http://bit.ly/ICx1JM it's for a good cause, our self worth.
Enlightening Reads:
The Hill: Ryan says faith helped shape his budget
House Budget Committee Chairman Paul Ryan (R-Wis.), whose budget plan recently passed the House in a party-line vote, says his faith contributed in shaping the proposal, which he says is consistent with Catholic teachings.
Al Arabiya: Imam blesses union of gay Muslim couple in France
Ludovic Mohamed Zahed, a French man of Algerian origin, and his South African partner Qiyam al-Din, were reportedly married in accordance to the Sharia (Islamic law) in the presence of a Mauritian imam named Jamal who blessed their union on February 12, 2012, according to a report in Albawbaba on April 2.
Religion News Service: Vanderbilt faith groups follow Catholics off campus
A coalition of 11 Christian student groups at Vanderbilt University are insisting their leaders should be chosen based on shared faith - the newest front in a growing battle over "religious freedom." The campus groups, who call themselves Vanderbilt Solidarity, joined together to oppose the university's "all-comers" policy, which says student groups must be open to all students, including in leadership, regardless of race, gender, sexual orientation or religion.
The Jewish Journal: Girls admit to syrup swastikas, mother could face charge
Three teenaged girls admitted on April 4 to defacing a Northridge home with swastikas, but will not face criminal charges, according to investigators with the LAPD's Devonshire Division. However, the mother of one girl could face up to a year in jail and a $1,000 fine for driving the girls to the scene, based on a charge police are recommending to the city attorney's office.
The Washington Post: 'Ten Commandments': Moses delivers again on the ratings
"The Ten Commandments" pulled off another of its ratings miracles over the holiday weekend, delivering ABC's best non-sports Saturday since — well, since the last time ABC aired "The Ten Commandments," about a year ago.
Excerpt of the Day:
Santorum's vision of the presidency, as gleaned from his many statements on faith and policy, was more of a Christian 'theologian-in-chief' than a political leader of the most religiously diverse nation in the world.
Susan Brooks Thistlethwaite, former president of the Chicago Theological Seminary, writes in a piece on The Washington Post's Guest Voices blog.
Join the conversation…
CNN: BYU student video on homosexuality is not in violation of honor code, says administrator
The students featured in a video about being gay at Brigham Young University are not in obvious violation of the honor code, according to Carri Jenkins, an assistant to the president of BYU. Jenkins went on to say that for the video alone, the students would not be punished. The honor code, Jenkins said, is "based on conduct, not on feeling, and if same-gender attraction is only stated, that is not an honor code issue."