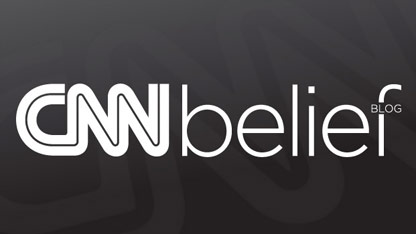 By Laura Koran, CNN
Here's the Belief Blog's morning rundown of the top faith-angle stories from around the United States and around the world. Click the headlines for the full stories.
From the Blog:
CNN: Evangelical leader: Mormonism will become a bigger issue for Romney
A top evangelical leader who is close to Mitt Romney's presidential campaign says the candidate's Mormon faith will be even more of an issue in the general election than it has been in the primary, predicting that the focus on Romney's faith will present a challenge to Romney.
Tweet of the Day:
From @BeliefBeat: Whoops, I'm following 666 people. Better fix it! (I'm not normally superstitious, but had a 666 phone number once & it was bad news.)
Belief on TV:
Enlightening Reads:
Religion News Service: Is this the Mormons' JFK moment? Maybe, maybe not.
With his path now clear to the Republican nomination, Mitt Romney is on the verge of becoming the first Mormon to head a major party's presidential ticket, a new milestone in America's embrace of religious groups that were once shunned by society.
The Guardian: Cameron calls on Islam to embrace democracy and reject extremism
Democracy and Islam can flourish together, David Cameron will declare on Thursday as he uses a landmark speech in Indonesia to tell the Muslim world that it can reject a "dead-end choice" between extremism and dictatorship. In one of his most significant speeches on Islam, the prime minister will say that the world can defeat extremists, who are a "dangerous foe" on a par with supporters of slavery.
The Washington Post: A new Catholic conversation on sex?
Cardinal Dolan described the church as being "gun shy" when it comes to speaking about "chastity" and sexual morality in general. But one of the real difficulties Catholicism faces is its perceived emphasis on sexuality to the exclusion of any other issue.
CNN: Argentine 'miracle' baby found alive after death declaration
One-week-old Luz Milagros Veron is Argentina's miracle baby. Pronounced dead after her premature birth, the baby withstood more than 10 hours in a morgue refrigerator before being found alive. "Today is the eighth day of my daughter's resurrection," the girl's father, Fabian Veron, told CNN Wednesday.
Quote of the Day:
Initially, I wondered what was someone's thought process in sending that to me. My first inclination was someone wants me to know the Klan is still around
African-American Idaho lawmaker Rep. Cherie Buckner-Webb on receiving an application in the mail to join to Ku Klux Klan. The application asked Buckner-Webb to return it with a $35 fee, a photo, and the statement: "I am a White Christian man or woman." From the Idaho Statesman.
Join the conversation…
CNN: With Santorum suspending campaign, some religious conservatives wonder how to proceed
Evangelical activist Michael Farris was not exactly surprised that Rick Santorum suspended his campaign on Tuesday. But that doesn't mean that Farris, a longtime political organizer, knows what he's supposed to do now. "Right now my choice is to sit on my hands and do nothing or to actively try to find some alternative" to Mitt Romney, Farris said in an interview shortly after Santorum's announcement.