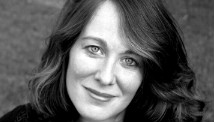 Editor's note: Laurel Snyder is a graduate of the Iowa Writers' Workshop, a poet and author of many books for children. Follow her on Twitter at @laurelsnyder.

By Laurel Snyder, Special to CNN
(CNN) - A few years ago I was invited to my local Jewish Community Center to do a reading of my picture book "Baxter, the Pig Who Wanted to Be Kosher." It was going to be a child-friendly event, so I took my kids along.
Now, "Baxter" isn't really a book about being kosher. It's about wanting to be accepted into a community. But I always like to make sure my listeners know what the word kosher means before I read it, since the joke at the center of the book depends on that. So as usual I asked the Jewish Community Center crowd if they could define the word.
Before anyone else could answer, my own son Mose, who was 5 at the time, jumped up and shouted out, "I know! I know! Kosher is us! We're kosher!" Then he sat back down again, beaming proudly.
And I might have been proud too. Only, you see, we're not kosher.