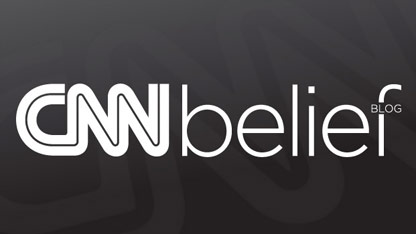 By Laura Koran, CNN
Here's the Belief Blog's morning rundown of the top faith-angle stories from around the United States and around the world. Click the headlines for the full stories.
From the Blog:
CNN: After contraception controversy, Catholic Church announces religious freedom campaign
The Roman Catholic Church announced a major campaign Thursday aimed at bringing attention to what it said were growing threats to religious liberty in the United States, including the pending White House rule requiring health insurance companies to provide free contraceptive coverage to employees of Catholic organizations.
CNN: Writer: Mel Gibson spewed anti-Semitism, talked of killing ex
Mel Gibson frequently spews "looney, rancid" anti-Semitism, has talked about killing his former girlfriend, and is prone to hate-filled diatribes slamming everyone from John Lennon to Walter Cronkite, according to a screenwriter who has been working with him.
CNN: Two leading social conservative groups back Romney
Two leading national anti-abortion organizations Thursday endorsed Republican Mitt Romney for president. The moves may be the first indications of social conservatives coalescing around Romney after their first choice, Rick Santorum, dropped out of the race.
Tweet of the Day:
From @askmormongirl: For many Mormon women, being a SAHM is a religious choice. Liberal folks should tread lightly.
Belief on TV:
Enlightening Reads:
Religion News Service: Religious questions for Pa. voter ID law draw fire
The Pennsylvania Department of Transportation offers ID cards for those with religious objections to being photographed, including the Amish and certain Mennonite groups. But in order to get a nonphoto ID for religious reasons, applicants must answer a series of 18 questions that delve deeply into their faiths and other personal information.
The Guardian: University where 20% of students are Muslim considers alcohol-free zones
A London university is considering establishing alcohol-free zones on its campuses because so many of its students consider drinking to be immoral. Professor Malcolm Gillies, vice-chancellor of London Metropolitan University, said the selling of alcohol was an issue of "cultural sensitivity" at his institution where a fifth of students are Muslim.
Religion News Service: Man behind 'near-death experience' ponders the afterlife
Raymond Moody has spent nearly 40 years looking forward, trying to understand what happens when people die. That pursuit led to the publication of "Life After Life" in 1975, a seminal collection that actually coined the term "near-death experience." But in his new memoir, "Paranormal: My Life in Pursuit of the Afterlife," the 67-year-old Moody instead looks back, reflecting on his fascination with death, the effect of his life's work, and trying to figure out what it's all meant.
Quote of the Day:
The point is government isn't the enemy, and government isn't the answer. But government is the potential partner that we look for, that we might need.
Dr. Joel C. Hunter, the senior pastor of Northland, A Church Distributed, and a spiritual adviser to President Barack Obama, said this in his remarks at the Q Conference in Washington, DC. His presentation, entitled "Government is Not the Enemy," considered the role that government can play in helping religious institutions serve the needs of their communities. From The Christian Post.
Join the conversation…
CNN: Evangelical leader: Mormonism will become a bigger issue for Romney
A top evangelical leader who is close to Mitt Romney's presidential campaign says the candidate's Mormon faith will be even more of an issue in the general election than it has been in the primary, predicting that the focus on Romney's faith will present a challenge to Romney.