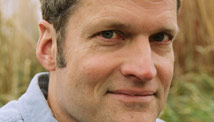 Editor's Note: Stephen Prothero, a Boston University religion scholar and author of "God is Not One: The Eight Rival Religions that Run the World," is a regular CNN Belief Blog contributor.
By Stephen Prothero, Special to CNN
(CNN)–The U.S. Catholic bishops who claim, increasingly incredibly, to speak on behalf of American Catholics hit a new low last week when they released a self-serving statement called "Our First, Most Cherished Liberty." As this title intimates, the supposed subject is religious liberty, but the real matter at hand is contraception and (for those who have ears to hear) the rapidly eroding moral authority of U.S. priests and bishops.
On Easter Sunday, Timothy Dolan, the president of the U.S. Conference of Catholic Bishops, told CBS that the controversial Health and Human Services contraception rule represents a "radical intrusion" of government into "the internal life of the Church." On Thursday, 15 of his fellow Catholic clerics (all male) took another sloshy step into the muck and mire of the politics of fear.
In "Our First, Most Cherished Liberty" there is talk of religious liberty as the "first freedom" and a tip of the cap to the Reverend Martin Luther King Jr. and the civil rights movement. But first and foremost there is anxiety. "Our freedoms are threatened," these clerics cry. "Religious liberty is under attack."
But what freedoms are these clerics being denied? The freedom to say Mass?  To pray the Rosary?  No and no. The U.S. government is not forcing celibate priests to have sex, or to condone condoms. The freedom these clerics are being denied is the freedom to ignore the laws of the land in which they live.