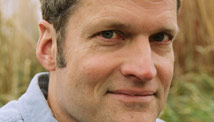 Editor's Note: Stephen Prothero, a Boston University religion scholar and author of "God is Not One: The Eight Rival Religions that Run the World," is a regular CNN Belief Blog contributor.
By Stephen Prothero, Special to CNN
(CNN)–The U.S. Catholic bishops who claim, increasingly incredibly, to speak on behalf of American Catholics hit a new low last week when they released a self-serving statement called "Our First, Most Cherished Liberty." As this title intimates, the supposed subject is religious liberty, but the real matter at hand is contraception and (for those who have ears to hear) the rapidly eroding moral authority of U.S. priests and bishops.
On Easter Sunday, Timothy Dolan, the president of the U.S. Conference of Catholic Bishops, told CBS that the controversial Health and Human Services contraception rule represents a "radical intrusion" of government into "the internal life of the Church." On Thursday, 15 of his fellow Catholic clerics (all male) took another sloshy step into the muck and mire of the politics of fear.
In "Our First, Most Cherished Liberty" there is talk of religious liberty as the "first freedom" and a tip of the cap to the Reverend Martin Luther King Jr. and the civil rights movement. But first and foremost there is anxiety. "Our freedoms are threatened," these clerics cry. "Religious liberty is under attack."
But what freedoms are these clerics being denied? The freedom to say Mass?  To pray the Rosary?  No and no. The U.S. government is not forcing celibate priests to have sex, or to condone condoms. The freedom these clerics are being denied is the freedom to ignore the laws of the land in which they live.
When I first heard of the HHS rule requiring all employers to pay for birth control for their employees, I thought it should include, on First Amendment grounds, an exemption for Catholic churches. And in fact it did.
CNN's Belief Blog: The faith angles behind the biggest stories
Moreover, when Catholic bishops and priests opposed the contraception mandate, HHS modified its rule, exempting not only Catholic churches but also Catholic-affiliated hospitals, universities, and social service agencies. (For these organizations, employees would receive contraceptive coverage from insurance companies separately from the policies purchased by their employers).
Once the Obama administration presented this compromise, I thought Catholic clerics would withdraw their objections. I was wrong. Instead they acted like political hacks rather than spiritual authorities, doubling down on the invective and serving up to the American public an even deeper draught of petty partisanship.
The bishops refer repeatedly in their statement to "civil society." But think for a moment of the sort of "civil society" we would have if religious people were exempt from any law they deemed "unjust" for religious reasons.
Mormon employers who object to same-sex marriages could deny life insurance benefits to same-sex couples.
Jehovah's Witnesses who object to blood transfusions could deny health care coverage for blood transfusions.
Christian Scientists who oppose the use of conventional medicine could refuse to cover their employees for anything other than Christian Science treatments.
And Roman Catholics could demand (as the bishops do in this statement) state financing for foster care programs that refuse to place foster children with same-sex parents.
As the Roman Catholic Church has taught for millennia, human beings are not isolated atoms. We live together in society, and we come together to pass laws to make our societies function. Virtually every law is coercive, and care must be taken not to violate the religious liberties of individual citizens. But care must also be taken to preserve the common good.
In their statement, Catholic bishops accused American political leaders of launching "an attack on civil society." They also attempted to cloak themselves in the mantle of Dr. King. But theirs is a vision of an uncivil society, and their cause has nothing to do with the civil rights movement.
The civil rights movement succeeded because its cause was just, and because its leaders were able to mobilize millions of Americans to bring an end to the injustice of segregation. The effort by male Roman Catholic leaders to deny contraception coverage to female employees who want it does not bear even a passing resemblance to that cause. And even the bishops behind this so-called "movement" must admit that it is failing to mobilize even American Catholics themselves.
At least since the Second Vatican Council of the early 1960s, Catholics worldwide have been asking, "Who is the Roman Catholic Church?" Is it the hierarchy–a collection of priests, bishops, and cardinals overseen by a pope? Or is it the "People of God" in the pews whom these leaders are ordained to serve?
In recent years, this question has jumped by necessity from the realm of Catholic theology into the rough and tumble of American politics. Does American Catholicism oppose contraception? It depends on who speaks for the Church. The 98% of American Catholic women who have used contraception?  Or the 15 male clerics who issued this statement?
According to "Catholics for Choice," which has published a rejoinder to "Our First, Most Cherished Liberty," "The bishops have failed to convince Catholics in the pews to follow their prohibitions on contraception. Now, they want the government to grant them the legal right to require each of us, Catholic and non-Catholic alike, to set aside our own guaranteed freedom from government-sanctioned religious interference in our lives."
The bishops' statement gives lip service to "civil society" and the "common good," but what these 15 clerics are trying to do here is destructive of both. To participate in civil society is to get your way sometimes and not others. To seek the common good is to sacrifice your own interests at times to those of others.
I will admit that the HHS contraception rule does ask these Catholic clerics to sacrifice something. But what is this sacrifice? Simply to allow the women who work for their organizations to be offered contraceptive coverage by their insurers. To refuse this sacrifice is not to uphold civil society. It is to refuse to participate in it.
Toward the end of their statement, the 15 bishops who signed this statement called on every U.S. Catholic to join in a "great national campaign" on behalf of religious liberty. More specifically, they called for a "Fortnight for Freedom" concluding with the Fourth of July when U.S. dioceses can celebrate both religious liberty and martyrs who have died for the Catholic cause.
As Independence Day approaches, I have a prediction. I predict that rank-and-file American Catholics will ignore this call. They will see that the issue at hand has more to do with women's health than with religious liberty. And in the spirit of Vatican II, which referred to the church as the "People of God," they will refuse to allow these 15 men to speak for them. Whatever moral capital U.S. bishops have in the wake of the sex abuse scandal that rocked the nation for decades will be insufficient to win over lay Catholics to what has been for at least a half a century a lost cause.
These 15 clerics write that American Catholics "must have the courage not to obey" unjust laws.  I think the courage called for today is something else—the courage not to obey those who no longer speak for them.
The opinions expressed in this commentary are solely those of Stephen Prothero.