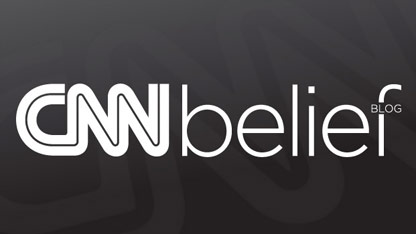 By Laura Koran, CNN
Here's the Belief Blog's morning rundown of the top faith-angle stories from around the United States and around the world. Click the headlines for the full stories.
From the Blog:
CNN: Unlikely spiritual pilgrim walks 70 miles from frat house to shrine
Andrew Domini's feet were blistered and bloodied. He could barely walk by the time he finally made it to a pink marble church and crawled the last 90 feet to a quiet shrine tucked into the corner. As he paused a couple of weeks ago in front of the wooden coffin that held the remains of Saint Mother Theodore Guerin and prayed, the 19-year-old said he finally felt at peace.
CNN: With 'Monumental' Kirk Cameron emerges as Christian activist
Kirk Cameron could have joined the ranks of former TV heartthrobs who rode off into the sunset, reappearing only for the occasional reunion show or career-reviving role in a TV drama. Think Ricky Schroder or Scott Baio. But Cameron, known to millions of Americans as Mike Seaver on the hit '80s-era show "Growing Pains," is carving out a new niche for himself, as an unlikely voice of politically conservative American evangelicals.
Enlightening Reads:
Catholic News Service: As a man grows older: Papal milestones prompt celebration, speculation
Pope Benedict XVI's 85th birthday, April 16, and the seventh anniversary of his election, April 19, are obviously occasions for wishing the pope well and reflecting on the events of his reign thus far. Inevitably, however, these milestones also prompt speculation about what Vatican officials and observers refer to diplomatically as "papal transition."
The Guardian: Far-right anti-Muslim network on rise globally as Breivik trial opens
The international network of counter-jihadist groups that inspired Anders Behring Breivik is growing in reach and influence, according to a report released on the eve of the Norwegian's trial. Far-right organisations are becoming more cohesive as they forge alliances throughout Europe and the US, says the study, with 190 groups now identified as promoting an Islamophobic agenda.
The Christian Post: North Korea: Persecution Watchdog Launches Prayer Event on 'Day of the Sun'
As North Korea plans a national celebration for the 100th birthday of the late Kim Il-sung on Sunday, Open Doors, an international Christian ministry which serves persecuted believers, is mobilizing Christians around the world to participate in a day of prayer.
The Washington Post: Young Catholic women try to modernize the message on birth control
Ashley McGuire, 26, of Alexandria is part of a movement of younger, religiously conservative Catholic women who are trying to rebrand an often-ignored church teaching: its ban on birth control methods such as the Pill. Arguing that church theology has been poorly explained and encouraged, they want to shift the image of a traditional Catholic woman from one at home with children to one with a great, communicative sex life, a chemical-free body and babies only when the parents think the time is right.
Quote of the Day:
It was like an inspiration that came from my heart. I had no trouble writing it because it came to me in a very spiritual way.
Official papal portrait artist Natalia Tsarkova on her birthday gift to Pope Benedict: a children's book that she wrote, in which the pope is a main character.
Today's Opinion:
CNN: My Take: Catholics bishops against the common good
Stephen Prothero, a Boston University religion scholar and author of "God is Not One: The Eight Rival Religions that Run the World," gives his take on the American Catholic Bishops' recently released statement, "Our First, Most Cherished Liberty."
CNN: My Faith: Raising religious (but not too religious) children
Author Laurel Snyder writes about speaking honestly to her children about religion.
Join the conversation…
CNN: After contraception controversy, Catholic Church announces 'religious freedom' campaign
The Roman Catholic Church announced a major campaign Thursday aimed at bringing attention to what it said were growing threats to religious liberty in the United States, including the pending White House rule requiring health insurance companies to provide free contraceptive coverage to employees of Catholic organizations.