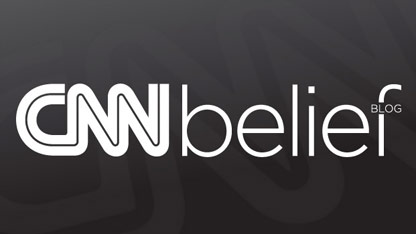 By Laura Koran, CNN
Here's the Belief Blog's morning rundown of the top faith-angle stories from around the United States and around the world. Click the headlines for the full stories.
Tweet of the Day:
From @iwritereligion: Pope turns 85 amid speculation of resignation – can a pope resign? http://wp.me/p1XU4T-YY via @WilmFAVS
Enlightening Reads:
Religion News Service: Man spends 12 months practicing 12 different religions, and finds peace at year's end
Andrew Bowen sat yoga-style in his armchair, absent-mindedly fingering a set of Muslim prayer beads in his left hand as he talked about 2011 - his year of conversion. But he's not Muslim. In fact, the 29-year-old Lumberton resident doesn't call himself by any of the 12 faiths he practiced for a month at a time last year.
Politico: GOP to Mitt Romney: Own your Mormonism
Worries persisted this year as skeptical evangelical Christians flocked to other candidates—any other candidate it seemed — causing Romney to avoid all things Mormon in public. But now that the former Massachusetts governor is the likely GOP nominee, many Republicans think that the standoffish candidate actually needs to embrace his Mormonism publicly to open a window into his life.
The Christian Post: Top Australian Cleric Apologizes for Calling Jews 'Intellectually and Morally Inferior'
Australia's most senior-ranked Catholic clergyman has apologized for saying Jews were intellectually and morally inferior during a debate last week with popular atheist Richard Dawkins in which the two discussed religion and science. Cardinal George Pell of Sydney, who says his points during the debate were poorly made, also drew attention for suggesting Germans suffered more greatly than the Jews due to the Holocaust.
The New York Times: Seeking to Clear a Path Between Yoga and Islam
As a community activist in Queens, Muhammad Rashid has fought for the rights of immigrants held in detention, sought the preservation of local movie theaters and held a street fair to promote diversity. But few of those causes brought him anywhere near as much grief and controversy as his stance on yoga.
The Christian Post: Paganism and Witchcraft Placed Alongside Christian Studies in UK Schools
A U.K. school system has included the study of witchcraft and druidry on its official religious education syllabus for the first time, meaning pagan practices will be taught alongside contemporary religions, such as Christianity, Islam and Judaism.
Quote of the Day:
I find myself on the last stretch of my journey in life, and I don't know what is awaiting me.
Pope Benedict XVI said today as he celebrated his 85th birthday. From the Catholic Herald.
Join the conversation…
CNN: With 'Monumental' Kirk Cameron emerges as Christian activist
Kirk Cameron could have joined the ranks of former TV heartthrobs who rode off into the sunset, reappearing only for the occasional reunion show or career-reviving role in a TV drama. Think Ricky Schroder or Scott Baio. But Cameron, known to millions of Americans as Mike Seaver on the hit '80s-era show "Growing Pains," is carving out a new niche for himself, as an unlikely voice of politically conservative American evangelicals.