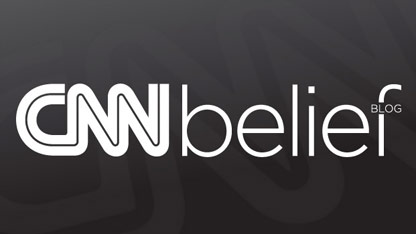 By Laura Koran, CNN
Here's the Belief Blog's morning rundown of the top faith-angle stories from around the United States and around the world. Click the headlines for the full stories.
From the Blog:
CNN: Gay rights activists see Mormons softening attitudes toward their community
Though the church's doctrine condemning homosexuality has not changed, and the church remains opposed to same-sex marriage, many say the church is subtly but unmistakably growing friendlier toward the lesbian, gay, bisexual and transgender community, including voicing support for some gay rights.
Tweet of the Day:
From @religionnews: Cannabis dealer Mark Burden had 'religious calling' http://bit.ly/HNQPYb #religion
Enlightening Reads:
The Christian Post: Half of All Americans Believe Bible, Quran, Book of Mormon Hold Same Truths
An in-depth study released by the Barna Group on behalf of the American Bible Society found that 50 percent of Americans believe the Bible, Quran and the Book of Mormon hold different expressions of the same truths.
The Hill: Religious profiling: An unwelcome guest
The Senate Judiciary Committee's first hearing on racial profiling since 9/11 took place today, in the shadow of teenager Trayvon Martin's killing and allegations that race played a role in his death and in its investigation. The struggle to eliminate racial bias, not only from policing but also from how Americans view and treat one another, is a longstanding and familiar one. But at today's hearing, there will be a new and unwelcome guest at the table: religious profiling.
The Salt Lake Tribune: BYU-Hawaii gets first non-Mormon student president
Brigham Young University-Hawaii has its first non-Mormon student body president — and he's a Muslim. Mustapha El Akkari, the Lebanese-born student who came to the Mormon-owned school three years ago on a full-ride basketball scholarship, takes office this week, according to an article in the Honolulu Star-Advertiser.
The New York Times: Muslims on Wall Street, Bridging Two Traditions
Young Muslims, one of the newest groups to make inroads in American finance, can face steep barriers to entry. Some obstacles are remnants of a less tolerant era. But prominent, too, are the limitations of Islam itself — a faith whose tenets, Muslim workers say, often seem at odds with Wall Street's sometimes bacchanalian culture.
Quote of the Day:
If you love your neighbor and are compassionate, are you automatically a Christian? Practicing present-moment awareness does not entail joining any religion or accepting any belief system. As a Catholic, I find mindfulness helps me participate in my religion more wholeheartedly.
U.S. Representative Tim Ryan of Ohio told Religion News Service, when asked whether practicing meditation relates to practicing religion. Rep. Ryan's new book, "A Mindful Nation: How a Simple Practice Can Help Us Reduce Stress, Improve Performance, and Recapture the American Spirit," promotes mindful meditation.
Join the conversation…
CNN: Unlikely spiritual pilgrim walks 70 miles from frat house to shrine
Andrew Domini had walked nearly 70 miles, becoming an unlikely spiritual pilgrim. But the religious shrine wasn't in Rome, Jerusalem or some other officially holy city. It was in St. Mary-of-the-Woods, Indiana.