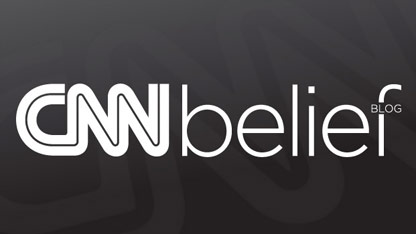 By Laura Koran, CNN
Here's the Belief Blog's morning rundown of the top faith-angle stories from around the United States and around the world. Click the headlines for the full stories.
From the Blog:
CNN: Priest's guilty plea throws wrinkle into Philadelphia sexual abuse trial
Attorneys in the child sexual abuse and conspiracy trial of two Philadelphia priests debated Monday over which potential witnesses jurors would be allowed to hear regarding a third defendant who pleaded guilty to molesting boys just days before opening remarks.
CNN: Liberty University responds to Romney controversy, angers online students
Liberty University reacted over the weekend to a brewing controversy over the fact that the evangelical school has selected Mitt Romney, a Mormon, to speak at the school's graduation. In a statement from Chancellor Jerry Falwell, Jr., the school says that the complaints have significantly died down and that many of those complaining "had no affiliation with the university."
CNN: First stop for bone from Buddha skull: Hong Kong
A skull bone believed to be from the original remains of the Buddha will be on display in Hong Kong for six days, the first time the relic will be displayed outside mainland China.
Tweet of the Day:
From: @askmormongirl: i'm sensing a shift in the force: Mormons–pleased for Romney, but starting to pull back in and prepare for coming idiocy. how's your ward?
Belief on TV:
Enlightening Reads:
Religion News Service: Israel's Conservative movement OKs gay and lesbian rabbis
In a landmark decision, the Israeli branch of Conservative Judaism announced that its rabbinical school will begin to accept gay and lesbian candidates for ordination. Board members of the Schecter Rabbinical Seminary in Jerusalem voted Thursday (April 19) to enroll gay and lesbian students starting in September.
CNN: Montana governor defends 'polygamy' remarks regarding Romney's heritage
Montana's Democratic governor defended himself from criticism Monday over remarks he made last week that appeared to tie Mitt Romney, the likely Republican presidential nominee, to the practice of polygamy within the Church of Jesus Christ of Latter-Day Saints.
Time: Urban Outfitters Under Fire over 'Holocaust T-Shirt'
Fashion retailer Urban Outfitters is facing outcry from Jewish groups over a t-shirt critics say is an offensive reference to the Holocaust. The yellow shirt features an embroidered, six-pointed star over the breast pocket, and bears unfortunate overtones of the yellow badge Jewish people were forced to wear under the Nazi regime.
The Sun Sentinel: Prayers to go at Fort Lauderdale church drive-thru
They run a drive-thru service, but they don't want your prescription or your dry cleaning. They won't ask if you want fries with that. And they won't charge a cent. At the Christian Life Center, all they want to do is pray for you.
Religion News Service: Court says non-Jewish man can sue for anti-Semitic remarks
A New Jersey appeals court has ruled that a man who alleges he endured anti-Semitic slurs can sue his former supervisors — even though he is not Jewish. Myron Cowher, a former truck driver for Carson & Roberts Site Construction & Engineering Inc., in Lafayette, N.J., sued the company and three supervisors after he allegedly was the target of anti-Semitic remarks for more than a year.
Quote of the Day:
I say this as a President, and I say it as a father. We must tell our children about a crime unique in human history. The one and only Holocaust - six million innocent people - men, women, children, babies - sent to their deaths just for being different, just for being Jewish. We tell them, our children, about the millions of Poles and Catholics and Roma and gay people and so many others who also must never be forgotten. Let us tell our children not only how they died, but also how they lived - as fathers and mothers, and sons and daughters, and brothers and sisters who loved and hoped and dreamed, just like us.
From President Obama's remarks at the Holocaust Memorial Museum on Monday.
Join the conversation…
CNN: Liberty's choice of Romney leads to angry student response
Liberty University students and alumni are accusing the Christian school of violating its own teachings by asking Republican presidential candidate Mitt Romney, a member of the Church of Jesus Christ of Latter-day Saints whose adherents are called Mormons, to deliver its 2012 commencement address.