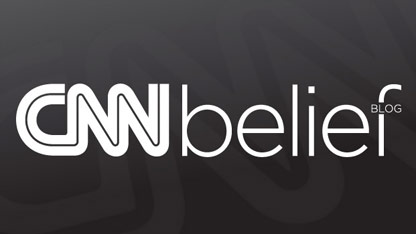 By Laura Koran, CNN
Here's the Belief Blog's morning rundown of the top faith-angle stories from around the United States and around the world. Click the headlines for the full stories.
From the Blog:
CNN: Belief Blog talks to Joel Osteen
Pastor Joel Osteen sits down for a conversation with CNN's Belief Blog and answers your questions.
CNN Money: Catholic groups spar with Paul Ryan over budget
Rep. Paul Ryan is scheduled to deliver a speech at Georgetown University later this week, but he is unlikely to receive a standing ovation from some members of the faculty. Almost 90 faculty members at the prestigious Jesuit school have signed a letter to Ryan that claims the Republican budget guru is misinterpreting Church doctrine as it relates to the role of government in public life.
CNN: Osteen: Romney is a Christian
Famed pastor Joel Osteen reiterated his position that Mitt Romney is a Christian on Tuesday, saying as long as the likely GOP presidential nominee believes that Jesus is the Son of God then he subscribes to the Christian faith.
Tweet of the Day:
From @piersmorgan: Moment I got the @DalaiLama to bless #Arsenal : http://pic.twitter.com/b0GTnBXA
Belief on TV:
Enlightening Reads:
The New York Times: Muslim Women in India Seek Gender Equality in Marriage
For more than a decade, Muslim women's organizations in India have been fighting for changes in the body of Islamic law that governs marriage, divorce and the property rights of women. But as the All-India Muslim Personal Law Board held its annual convention in Mumbai last week, the battle lines had never been so starkly drawn.
The Christian Post: Mitt Romney Adds Openly Gay Adviser to Team; Mormon Beliefs Questioned
Likely Republican presidential nominee Mitt Romney has named an openly gay man to his team of campaign advisers on national security and foreign policy issues in a move that is drawing criticism from some conservatives questioning his Mormon beliefs.
WRAL: FBI probes origin of anti-Muslim letter sent to NC mosques
The Federal Bureau of Investigation is trying to determine the origin of a threatening letter, filled with racial slurs and insults toward Muslims, that was recently sent to several mosques in North Carolina. The letter writer says that he or she would have no problem killing Muslims.
Reuters: Thailand's young nuns challenge convention
Beam Atchimapon is already three days late for the new school term in her native city, the Thai capital of Bangkok – but for a good cause. The nine-year-old is part of a small but growing group of Thai girls who choose to spend part of the school holiday as Buddhist nuns, down to having their heads shaven.
Excerpt of the day:
Celebrating both Christmas and Hanukkah with my grandchildren, I have reasons for gratitude that my origins are richer and more complex than I had thought; but still, I wish my parents would have explained to me, when I was old enough to understand, what they had done. I would like to have had a chance to discuss every aspect of their deliberations.
Former Secretary of State Madeleine Albright writes in her new book, "Prague Winter: A Personal Story of Remembrance and War, 1937-1948." In the book, Albright reveals how she found out about her family's Jewish roots at age 59. Her parents, who escaped Nazi persecution in their native Czechoslovakia, raised their children as Roman Catholics in what Albright believes was an attempt to protect them. Read more here.
Join the conversation…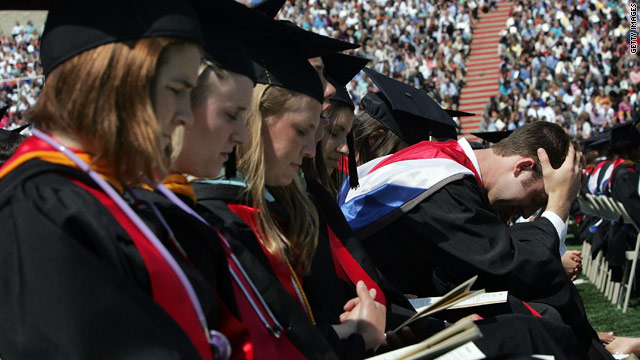 CNN: Liberty University responds to Romney controversy, angers online students
Liberty University reacted over the weekend to a brewing controversy over the fact that the evangelical school has selected Mitt Romney, a Mormon, to speak at the school's graduation. In a statement from Chancellor Jerry Falwell, Jr., the school says that the complaints have significantly died down and that many of those complaining "had no affiliation with the university."