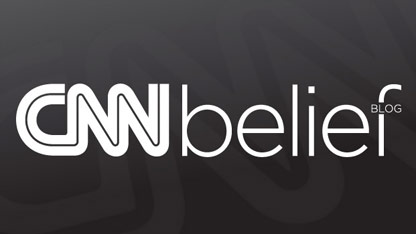 By Laura Koran, CNN
Here's the Belief Blog's morning rundown of the top faith-angle stories from around the United States and around the world. Click the headlines for the full stories.
From the Blog:
CNN: Survey: Religion a key factor in determining support for Obama vs. Romney
Religion is playing a key role in determining which presidential candidate Americans support, with President Barack Obama enjoying a wide lead over Mitt Romney among moderately and less religious voters and Romney dominating among very religious voters, according to a Gallup survey released Wednesday.
CNN: The Dalai Lama sits down with Piers Morgan
On Wednesday evening, "Piers Morgan Tonight" welcomed His Holiness the Dalai Lama for a wide-ranging and enlightening interview, touching on politics, religion and temptation.
Tweet of the Day:
From @wolfblitzercnn: Congrats to @CNNBelief nominated for a #Webby. Vote for Belief to win People's Voice Award http://bit.ly/Ip5coP @WebbyAwards
Belief on TV:
Enlightening Reads:
Religion News Service: United Methodists to debate allowing gay clergy and same-sex marriage
As nearly 1,000 delegates from across the world gather in Tampa, Fla., for the United Methodist Church's General Conference, gay and lesbian activists have printed pamphlets promoting their cause in five languages, including Portuguese and Swahili.
The Guardian: Catholic church urges pupils to sign anti-gay marriage petition
The Roman Catholic church has written to every state-funded Catholic secondary school in England and Wales asking them to encourage pupils to sign a petition against gay marriage.
The Christian Post: Atheist Group Wants Memorial Cross Removed From RI Fire Station
An atheist organization is demanding that a Rhode Island city move a memorial cross from public property, deeming it a violation of the Establishment Clause.
The Sun Sentinel: West Broward High School girls show support for Muslim teammate
Most of them will never know what it's like to be taunted for their faith. They'll likely never be bullied or physically attacked for what they wear or have racial epithets thrown their way. But on Thursday afternoon, some members of the West Broward High flag football team took a stand and got a small taste of how difficult life can sometimes be for one of their own.
Quote of the day:
What makes us special? People say maybe we have a soul and chimpanzees don't. I feel that it's quite possible that if we have souls, chimpanzees have souls as well.

Other people say, "What about religious behavior? Do chimps show any signs of that? In Gombe, there are fantastic waterfalls where the water drops eighty feet through a natural gorge. There's a wind caused by the displacement of air with the dropping water, and ferns waving and vines hanging down. And this spectacle causes what we call an incredible "waterfall dance." The chimpanzees will sway rhythmically from foot to foot, and sometimes sit and look at the waterfall.

That makes me feel that if the chimpanzees could speak, if they could share the behavior that makes them perform these displays, which I think must be related to awe and wonder, that could lead to one of those early animistic religions where people worship water and sun and elements they can't understand.
Jane Goodall internationally renowned expert on chimpanzees, tells Christianity Today.
Join the conversation…
CNN: Osteen: Romney is a Christian
Famed pastor Joel Osteen reiterated his position that Mitt Romney is a Christian on Tuesday, saying as long as the likely GOP presidential nominee believes that Jesus is the Son of God then he subscribes to the Christian faith.