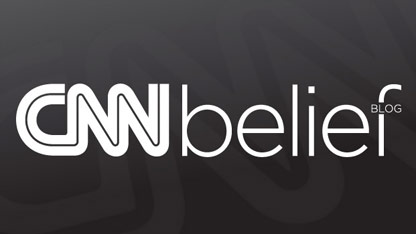 By Laura Koran, CNN
Here's the Belief Blog's morning rundown of the top faith-angle stories from around the United States and around the world. Click the headlines for the full stories.
From the Blog:
CNN: Ryan defends budget in face of Catholic critics
Rep. Paul Ryan defended his proposed federal budget on Thursday against criticism from some Catholics, who say it violates their tradition's teaching by putting an undue burden on the poor.
CNN: Dalai Lama: World belongs to 'humanity,' not leaders
The Dalai Lama says he supports the principles behind Arab Spring protests. "The world belongs to humanity, not this leader, that leader, kings or religious leaders. The world belongs to humanity. Each country belongs essentially to their own people," he said in an interview Wednesday on CNN's "Piers Morgan Tonight."
Tweet of the Day:
From @pewforum: Have views on abortion among religious groups changed over the past 5 years? Check out latest Pew survey: http://pewrsr.ch/I5HpqO
Enlightening Reads:
The Guardian: Pope calls in Opus Dei troubleshooter to uncover source of Vatican leaks
Vatican staffers who have been leaking embarrassing letters about corruption and nepotism inside the tiny city state are to be hunted down by a crack squad of cardinals led by a senior member of the religious group Opus Dei.
The New York Times: A Mixed Legal Outcome for an Egyptian Comedian
A court on Thursday dismissed a case against Egypt's most popular comedian that charged him with insulting Islam in his films, just days after another court fined him in a separate case dealing with very similar charges.
Catholic News Service: Celebrating in different languages, pope sees translation troubles
Pope Benedict XVI told the German bishops that, as pope, he has celebrated Mass in different languages and "sometimes it is hard to find common ground" in the various translations. "The underlying common text often remains visible only from afar," he told the bishops, who were preparing to send their revised Mass translation to the printers.
The Christian Post: Fla. Pastor Terry Jones Vows Again to Burn Qurans, This Time for Youcef Nadarkhani
Pastor Terry Jones has once again threatened to burn Qurans, this time in protest of Iran's continued imprisonment of Christian pastor Youcef Nadarkhani. The Florida minister, whose previous protests attracted violent reaction, tells CP why he is once more taking such a controversial stance.
Quote of the day:
Of course there can be differences among faithful Catholics on this. The work I do, as a Catholic holding office, conforms to the social doctrine as best I can make of it.
Rep. Paul Ryan, speaking at Georgetown University on Thursday about his budget proposal. Ryan has come under fire from Catholics who say that his budget does not reflect the church's commitment to helping the poor.
Today's Opinion:
CNN: Our Take: Name-calling is 'rhetorical pornography'
Jim Daly, president of Focus on the Family, Dr. Russell Moore, dean of the School of Theology at the Southern Baptist Theological Seminary, and the Rev. Samuel Rodriguez, president of the National Hispanic Christian Leadership Conference, write about the evils of derogatory rhetoric.
Join the conversation…
CNN: Survey: Religion a key factor in determining support for Obama vs. Romney
Religion is playing a key role in determining which presidential candidate Americans support, with President Barack Obama enjoying a wide lead over Mitt Romney among moderately and less religious voters and Romney dominating among very religious voters, according to a Gallup survey released Wednesday.