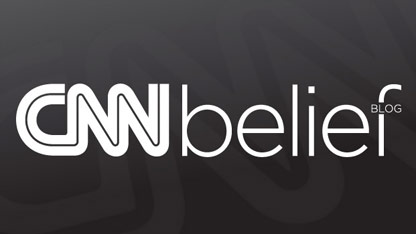 By Laura Koran, CNN
Here's the Belief Blog's morning rundown of the top faith-angle stories from around the United States and around the world. Click the headlines for the full stories.
From the Blog:
CNN: Priest in gay porn probe leaves parish
An Irish priest at the center of a gay porn controversy has asked to leave his parish and take sabbatical leave from the priesthood, he said Sunday. Father Martin McVeigh has admitted he destroyed a memory stick containing "inappropriate imagery" ahead of a church investigation into reports he accidentally showed pictures of naked men to parents of children preparing for their First Holy Communion.
CNN: Study: Analytic thinking can decrease religious belief
In a study, published Friday in the journal Science, researchers from Canada's University of British Columbia used subtle stimuli to encourage analytical thinking. Results from the study found that analytical thinking could decrease religious belief.
CNN: Teacher who was fired after fertility treatments sues diocese
A teacher at a Catholic school in Indiana is suing the diocese where she worked after being fired because the in vitro fertilization treatments she received were considered against church teachings.
CNN: As politicians talk more about faith, voters seem to want less
Is Washington a holy city? It might seem that way, with all the talk about religion and morality in the 2012 election. But all that God talk may be rubbing voters the wrong way.
Tweet of the Day:
From @mboorstein: Here's hopin the Nats can keep the crowds as cheery as they were at Nationals Stadium at #nightofhope w @JoelOsteen http://wapo.st/IOdFRs
Enlightening Reads:
The Washington Post: Osteen's 'Night of Hope' draws crowd to Nationals Park
A sellout crowd craving a hopeful, positive God that "wants to supersize" joy turned a Nationals Park sunset into an unusual Sunday church service led by Joel Osteen, pastor of the country's largest church. The "Night of Hope" service led by the Texas celeb-evangelist was a blend of worship, musical performance and the beaming encouragement that has made Osteen one of the most-watched American spiritual figures today.
Religion News Service: Secularists counter National Day of Prayer with National Day of Reason
As millions of Americans bow their heads next Thursday (May 3) for the annual National Day of Prayer, atheists, humanists and other nontheists will mark a day of their own. The National Day of Reason – or "NDR" in the shorthand of the nontheist community – will also be held May 3, part protest, part celebration and totally godless.
The Catholic Register: Church leaders criticize Portugal's plans to end two religious holidays
Portuguese Catholic officials criticized government plans to suppress two religious public holidays as part of an austerity drive and urged postponing the plans until next year.
The Plain Dealer: Amish beard-cutting defendant has taxpayer-subsidized lawyer despite millions in the bank, prosecutors say
The leader of an Amish splinter sect accused of cutting the beards of religious enemies has received more than $2 million for oil rights to his 800-acre farm, yet continues to be represented by a taxpayer-financed public defender, according to a new court filing.
The Guardian: Australia's blurred separation between church and state
Australia's constitution has been said to lack clarity on the separation of church and state, and its high court has made a murky situation muddy over the past decades, with rulings that have undermined the secular character of the Commonwealth.
Religion News Service: Utah storehouse at top of Mormon food chain
The new Utah Bishops' Central Storehouse, which opened in January, is the centerpiece of the Mormon church's intricate network for taking care of its members and lending a hand to others in times of natural disasters, putting scriptural encouragements into action in the aftermath of hardship.
Quote of the day:
Knowledge which we gain with enthusiasm ... tends to last longer and go deeper. Things we learn out of duty, we don't keep them for long.
The Dalai Lama said this in response to a question from a Loyola University student who asked him what he wishes he knew when he was 17. Read more here.
Today's Opinion:
CNN: My Faith: What does God sound like?
Karen Spears Zacharias, author of A Silence of Mockingbirds: The Memoir of a Murder, writes about what it sounds like to hear the voice of God.
Join the conversation…
CNN: Ryan defends budget in face of Catholic critics
Rep. Paul Ryan defended his proposed federal budget on Thursday against criticism from some Catholics, who say it violates their tradition's teaching by putting an undue burden on the poor.