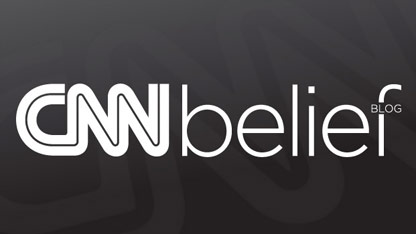 By Laura Koran, CNN
Here's the Belief Blog's morning rundown of the top faith-angle stories from around the United States and around the world. Click the headlines for the full stories.
From the Blog:
CNN: Poll: Many Muslims in Mideast, Pakistan have poor view of al Qaeda
Most Muslims in several key Middle Eastern and Asian countries hold negative views of the terrorist network al Qaeda a year after U.S. forces killed its leader Osama bin Laden, according to a recent survey.
CNN: Sikh group develops app to report airport profiling
The Sikh Coalition, a civil rights advocacy group, on Monday released a mobile application on iPhones and Android phones giving passengers who feel they've been racially or religiously profiled a way to speak out against screeners with the Transportation Security Administration.
CNN: Columnist Dan Savage stands by comments on 'bulls**t in the Bible'
Columnist and gay-rights advocate Dan Savage is standing by his comment that "we can learn to ignore the bulls**t in the Bible about gay people" at a recent conference for high school students, a line that prompted some to walk out and spurred intense online debate.
Tweet of the Day:
From @DalaiLama: Fear, hatred, and suspicion narrow your mind – compassion opens it.
Belief on TV:
Enlightening Reads:
The Guardian: 'Honour killings': murder by any other name
A recent case grabbed the headlines in Turkey, a country not unused to so-called honour killings and domestic violence against women. The tragedy acquired an unexpected twist when the press found out that the family of one of the victims was, in fact, of Christian Armenian origin and had converted to Islam more than a generation ago.
Religion News Service: Conservatives go after 'NASCAR Christian' vote
Back in John Kerry's ill-fated 2004 presidential campaign, Democrats tried to attract so-called "NASCAR Dads" to try to blunt George W. Bush's re-election and show folks that Kerry was not a wealthy patrician who only appealed to "soccer moms." Now Ralph Reed's Faith and Freedom Coalition is trying to corral what might be called "NASCAR Christians" in hopes that social conservatives will give Mitt Romney a crucial boost in November.
The New York Times: Trying to Fill Broadway Seats With Those Who Fill the Pews
Jesus is cracking jokes, sharing parables and dying for our sins in three Broadway musicals this spring, while another six shows feature religious themes that are woven through dialogue and lyrics. But what many of these productions lack are ticket-buying multitudes who identify themselves as people of faith, a group rarely courted by Broadway producers offering the sort of focused advertising campaigns that turned movies like "The Passion of the Christ" and "The Blind Side" into unexpected hits.
CBSDFW.com: Theater Denies Atheists Their Advertisement Time
An atheist group says a theater is discriminating against them — not for what's on the big screen — but what's not being played before the movie starts.
Catholic News Service: Wikipedia head joins Vatican meeting, talks about abortion controversy
The co-founder of Wikipedia told a Vatican audience that his online encyclopedia could contribute to peace by promoting "a more thoughtful world," even as the site was under fire for how it referred to those who oppose and support legalized abortion.
Join the conversation…
CNN: Study: Analytic thinking can decrease religious belief
In a study, published Friday in the journal Science, researchers from Canada's University of British Columbia used subtle stimuli to encourage analytical thinking. Results from the study found that analytical thinking could decrease religious belief.