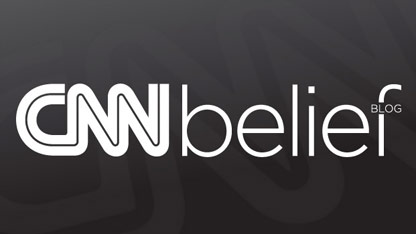 By Laura Koran, CNN
Here's the Belief Blog's morning rundown of the top faith-angle stories from around the United States and around the world. Click the headlines for the full stories.
From the Blog:
CNN: House candidate and rising GOP star is black, female – and Mormon
To call Mia Love a minority is an understatement. She's a black woman who won an upset primary race to become the Republican candidate in Utah's 4th Congressional District. If elected, she'd be the first black Republican congresswoman in the House of Representatives. Love, who has attracted lots of national Republican support, also stands out because of her religion: She's a Mormon.
Tweet of the Day:
From @EWTN: Residue of 2,000 year-old ointments found on Shroud of Turin: Valencia, Spain, May 1, 2012 / 05:02 pm ... http://bit.ly/KGwdq4 #Catholic
Belief on TV:
Enlightening Reads:
Religion News Service: Study shows Mormonism is fastest-growing faith in half of U.S. states
Mitt Romney may or may not become the first Mormon to move into the White House next year, but a new study shows that Mormonism is moving into more parts of the country than any other religious group, making it the fastest-growing faith in more than half of U.S. states.
National Catholic Reporter: 'Loose canon' on annulments may get tighter
A Rome conference in late April hinted that the Vatican may be moving towards a more restrictive posture on annulments, the procedure in church law for declaring a marriage null and void, which some critics refer to as "Catholic divorce." If so, the fallout could have special significance for the United States, home to just 6 percent of the world's Catholic population but accounting for roughly two-thirds of the 60,000 annulments issued by church courts each year.
Religion News Service: United Methodists vote to end guaranteed clergy appointments
In a move that will give bishops more flexibility to remove ineffective pastors, the United Methodist Church voted on Tuesday (May 1) to end guaranteed clergy appointments. Clergy appointments have been guaranteed since the 1950s, when they were instituted to protect ministers from discrimination or arbitrary abuse, supporters say. But critics say those original goals have helped mediocre clergy retain their posts. A commission studying the appointments said a more "nimble" process was necessary.
The Christian Post: Atheists Motivated by Compassion, Believers by Doctrine When It Comes to Giving?
A new study by researchers at the University of California, Berkeley suggests that compassion motivates the non-religious more so than people of faith when it comes to helping others in need, and that religious people may instead be compelled to action by doctrinal beliefs.
Excerpt of the Day:
The National Day of Reason celebrates the application of reason and the positive impact it has had on humanity. It is also an opportunity to reaffirm the Constitutional separation of religion and government […] I encourage everyone to join in observing this day and focusing upon the employment of reason, critical thinking, the scientific method, and free inquiry to improve our world and our nation.
Rep. Pete Stark, the only member of the U.S. Congress who has publicly stated that he does not believe in a supreme being, on Thursday's National Day of Reason. The National Day of Reason is the secular community's response to the National Day of Prayer, which also takes place on May 3rd. Read Rep. Stark's full statement here.
Join the conversation…
CNN: Columnist Dan Savage stands by comments on 'bulls**t in the Bible'
Columnist and gay-rights advocate Dan Savage is standing by his comment that "we can learn to ignore the bulls**t in the Bible about gay people" at a recent conference for high school students, a line that prompted some to walk out and spurred intense online debate.