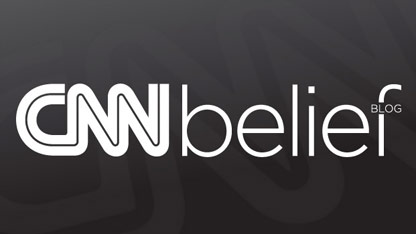 By Laura Koran, CNN
Here's the Belief Blog's morning rundown of the top faith-angle stories from around the United States and around the world. Click the headlines for the full stories.
From the Blog:
CNN: North Carolina pastor retracts sermon remarks about punching gay kids
A Fayetteville, North Carolina, pastor has retracted controversial language used during a weekend sermon in which he instructed parents to hit children who exhibited behavior associated with homosexuality.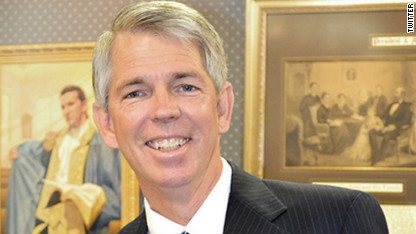 CNN: Who is David Barton, #1 trending topic on Google?
A longtime star on the conservative Christian circuit, controversial evangelical historian David Barton is today the No. 1 trending topic on Google. The online surge comes on the heels of Barton's appearance on The Daily Show on Tuesday night. Barton argues that religion – and Christianity in particular – played a huge role in the founding and history of the United States, and that that role has been largely scrubbed from the history books by modern secular elites.
Tweet of the Day:
From @ReligionNewsNow: Happy Birthday, Book of Common Prayer. Don't worry, 350 is the new 30. http://ow.ly/aFftQ #Anglican #BCP
Enlightening Reads:
Religion News Service: United Methodists reject calls for divestment from Israel-related companies
United Methodists twice rejected measures on Wednesday that called for the denomination to divest from companies accused of contributing to the Israeli occupation of Palestinian territories. Neither vote was particularly close, with about two-thirds of the 1,000 delegates gathered in Tampa, Fla., through May 4 rejecting the calls for divestment.
The Christian Post: Minister Critical of Romney and 'Mormon Cult' Suggests Third-Party Options
Christian minister Bill Keller of LivePrayer.com, who has frequently spoken out on the so-called dangers of voting for presumptive GOP presidential nominee Mitt Romney in this year's general election due to his Mormon faith, suggests that the only real option for Christian voters are third-party candidates. Keller recently compared the choice of voting for Mitt Romney or for President Barack Obama as "flipping a coin where Satan is on both sides."
BBC: Forced marriage campaign targets mosques in Scotland
A Muslim scholar has launched a groundbreaking campaign against forced marriage in Scotland. Shaykh Amer Jamil says the practice has no place in Islam. During the next few weeks leaflets and sermons are being given in mosques as part of an initiative to educate the community. "In the Muslim community there's a misconception amongst some people that religion allows this, that parents have an Islamic right to choose partner of their children, and that they don't have a choice in this," says the Glasgow-based Imam.
Religion News Service: Soldiers' Bibles exhibit a walk through American history
The Museum of Biblical Art's exhibition, "Finding Comfort in Difficult Times: A Selection of Soldiers' Bibles," is American religious history come alive. The exhibit showcases three dozen copies of Scriptures published for members of the U.S. Armed Forces from the Civil War onward, from leather-bound, 19th-century copies to contemporary Bibles clothed in camouflage.
Excerpt of the Day:
Prayer has always been a part of the American story, and today countless Americans rely on prayer for comfort, direction, and strength, praying not only for themselves, but for their communities, their country, and the world. […] Now, therefore, I, Barack Obama, President of the United States of America, do hereby proclaim May 3, 2012, as a National Day of Prayer. I invite all citizens of our Nation, as their own faith directs them, to join me in giving thanks for the many blessings we enjoy, and I call upon individuals of all faiths to pray for guidance, grace, and protection for our great Nation as we address the challenges of our time.
President Barack Obama, in a signed proclamation marking the National Day of Prayer.
Join the conversation…
CNN: House candidate and rising GOP star is black, female – and Mormon
To call Mia Love a minority is an understatement. She's a black woman who won an upset primary race to become the Republican candidate in Utah's 4th Congressional District. If elected, she'd be the first black Republican congresswoman in the House of Representatives. Love, who has attracted lots of national Republican support, also stands out because of her religion: She's a Mormon.