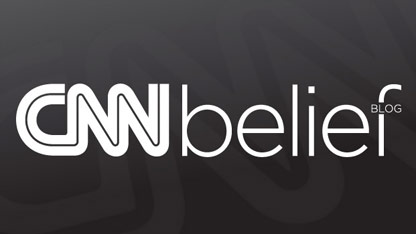 By Laura Koran, CNN
Here's the Belief Blog's morning rundown of the top faith-angle stories from around the United States and around the world. Click the headlines for the full stories.
From the Blog:
CNN: Billy Graham backs North Carolina amendment to ban gay marriage
The Rev. Billy Graham, the world's best-known evangelist, has endorsed a ballot initiative to constitutionally ban gay marriage in his home state of North Carolina, a rare move for a preacher who has typically avoided political fights. North Carolinians will vote on the state's Marriage Amendment Act before North Carolina voters next Tuesday.
Tweet of the Day:
[tweet https://twitter.com/#!/ReutersPolls/status/197343030410350594%5D
Enlightening Reads:
Religion News Service: Christians mark National Day of Prayer, atheists host National Day of Reason
Americans marked the National Day of Prayer Thursday (May 3), with Christians gathering on Capitol Hill to defend their right to pray as nonbelievers observed a "Day of Reason."
The Christian Post: Methodists Strike Down Amendment to 'Agree to Disagree' on Homosexuality
The United Methodist Church's General Conference, the denomination's top legislative body, voted Thursday by a 61 percent majority against adopting an amendment that would have altered language declaring homosexuality as sinful in official church doctrine.
Catholic News Service: US al-Qaida official called Catholics 'fertile ground' for conversion
A U.S. al-Qaida official concluded that Catholics were "fertile ground" for conversion, "particularly after the rage expanding against the mother church (Vatican) as a result of its scandals and policies refused by many of its public."
The Guardian: Tunisian court fines TV station boss for airing animated film Persepolis
A Tunisian court has convicted the head of a private TV station for disrupting public order and violating moral values by airing an animated film that some religious leaders say insults Islam. The court in Tunis ordered Nabil Karoui to pay a 2,400 dinar (£964) fine because his station, Nessma TV, aired the animated film Persepolis in October.
Catholic News Agency: Pope warns doctors of relativism impacting medicine
Pope Benedict XVI used a May 3 address to doctors and medical students to warn that the spread of relativism is resulting in scientific advances having "unpredictable consequences."
Religion News Service: Secularists turn to GOP lobbyist to help push their cause
Their issues are predominantly liberal and their constituency strongly leans Democratic, but a leading secularist group hopes a high-rolling Republican lobbyist is just who they need to open doors on Capitol Hill.
Quote of the Day:
On this National Day of Prayer, we are reminded of those who have sacrificed so much to give us the freedom to worship freely and to speak openly about our faith. As I travel across this country every day, I see God's grace and faithfulness in the lives of so many Americans who share their stories. And it is my prayer that as we strive to better America and to protect her from those who would do her harm, the Lord will keep us strong and free and we will remain one nation under God.
Statement from Republican presidential candidate Mitt Romney on Thursday, the 2012 National Day of Prayer.
Today's Opinion:
CNN: My Take: Dear God: How to pray on National Day of Prayer?
Stephen Prothero, a Boston University religion scholar and author of "God is Not One: The Eight Rival Religions that Run the World," asks: How should we pray on this National Day of Prayer?
Join the conversation…
CNN: North Carolina pastor retracts sermon remarks about punching gay kids
A Fayetteville, North Carolina, pastor has retracted controversial language used during a weekend sermon in which he instructed parents to hit children who exhibited behavior associated with homosexuality.