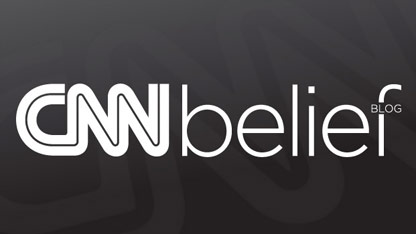 By Laura Koran, CNN
Here's the Belief Blog's morning rundown of the top faith-angle stories from around the United States and around the world. Click the headlines for the full stories.
From the Blog:
CNN: Biden's support for gay marriage matches most Catholics' views
Apparent White House division over gay marriage – with Vice President Joe Biden saying Sunday that he is "absolutely comfortable" with the idea, going further than President Obama has on the issue – mirrors a nation that is evenly divided on the matter. Recent polls show that about half of Americans favor legalized gay marriage, while half oppose it, with support for the idea gaining significant ground over the past 15 years.
Tweet of the Day:
[tweet https://twitter.com/#!/iwritereligion/status/199625060628180992%5D
Enlightening Reads:
The Washington Post: Chavez's cross: Venezuelan leader increasingly turns to Christianity during cancer struggle
Venezuelan President Hugo Chavez has spent much of his career praising the socialist ideas of famed atheists such as Karl Marx and Fidel Castro. Now in the thick of a prolonged battle against cancer, however, the leftist leader is drawing inspiration more than ever from a spiritual leader: Jesus Christ.
Reuters: Sin has led to Middle East unrest, says Saudi Arabia's top cleric
Saudi Arabia's top religious official has blamed Muslim sinfulness for instability in the Middle East, where pro-democracy unrest has toppled four heads of state. "The schism, instability, the malfunctioning of security and the breakdown of unity that Islamic countries are facing these days is a result of the sins of the public and their transgressions," Grand Mufti Sheikh Abdulaziz Al al-Sheikh was quoted as saying by al-Watan newspaper.
Catholic News Agency: Sebelius invited to speak at Georgetown's commencement weekend
In a letter to Georgetown President John DeGioia, Reilly called it "scandalous and outrageous" that America's oldest Catholic and Jesuit university would provide such a "prestigious platform" to a Catholic who supports abortion and has played a key role in launching the controversial contraception mandate that threatens the continued existence of many Catholic institutions.
The Christian Post: School Backs Down From Student Wearing Jesus T-Shirt
A student who has been frequently disciplined by a Canadian school for wearing a Christian t-shirt is now allowed to attend classes wearing the shirt. School officials from Forest Heights Community School in Chester Basin, Nova Scotia backed down from disciplining William Swinimer, who had been given multiple in-school suspensions for wearing a yellow shirt that read "Life Is Wasted Without Jesus."
Quote of the Day:
Spiritual people should not be ashamed of being wealthy.
Deepak Chopra tells the Guardian at Toward a Science of Consciousness, a biennial conference in Tucson, Arizona.
Join the conversation…
CNN: Ahead of elections, French Muslims feel like scapegoats for nation's problems
There's no doubt in university student Ouissem Satouri's mind about who he is. He's Muslim. And he's French. And there's no contradiction between the two. "I'm sitting here with you in a French cafe, wearing French clothes and having a French book in my bag, and I'm never asking myself if I am French or not," says Satouri, who's studying politics in Paris. "I am speaking French, I am living in France, I am dreaming in French, I want to live in France. I am French. But I am Muslim also."