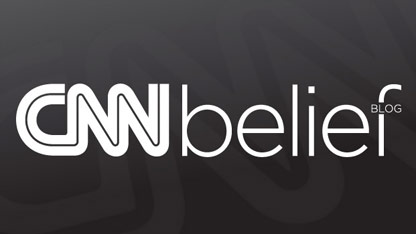 By Laura Koran, CNN
Here's the Belief Blog's morning rundown of the top faith-angle stories from around the United States and around the world. Click the headlines for the full stories.
From the Blog:
CNN: Delta pulls 'Daily Show' ads over 'vagina manger' skit
Delta Airlines has pulled its advertising from "The Daily Show with Jon Stewart" over a skit in which Stewart featured a picture of a manger in between a naked woman's legs, the company said Tuesday. In the April skit, Stewart jokingly encouraged women to use "vagina mangers" to "protect their reproductive organs from unwanted medical intrusions."
CNN: Pastor who sparked outrage over hitting gay children speaks out
A pastor who advocated hitting boys who display effeminate qualities is expressing regret for the sermon he delivered in the midst of a controversial marriage amendment battle. "Dads, the second you see your son dropping the limp wrist, you walk over there and crack that wrist," Sean Harris, the pastor of Berean Baptist Church in Fayetteville, North Carolina, told his congregants in his sermon on April 28.
CNN: Sebelius speech at Georgetown draws fire from Catholic group
Georgetown University holds ten official commencements and 18 other awards ceremonies every spring, but on Friday, when the Catholic school announced its 2012 speakers, one drew immediate criticism from a group of conservative Catholics. Health and Human Services Secretary Kathleen Sebelius, a member of President Obama's cabinet, is set to speak at the Georgetown Public Policy Institute's awards event.
Tweet of the Day:
[tweet https://twitter.com/#!/pewforum/status/199872521724633089%5D
Belief on TV:
Enlightening Reads:
Religion News Service: Sravasti Abbey a dream fulfilled for American Budddhist nuns
There aren't a lot of Buddhists in America - around 3 million or so, according to the Pluralism Project at Harvard University. There isn't exactly an abundance of monasteries here either, let alone Buddhist clergy. Yet just outside of this town of about 21,000 people, Sravasti Abbey sits as one of the only monastic communities in the West for Americans wishing to study the Buddha's teachings. What's even more unique is that the abbey now has five U.S.-born, fully ordained nuns, called bhikshunis.
The Christian Post: National Cathedral to Dedicate Statue of Civil Rights Icon Rosa Parks
The Washington National Cathedral will be dedicating a new statue to late civil and human rights icon Rosa Parks. A statue of the Alabama-born Parks will be formally installed on the cathedral's Human Rights Porch on Thursday with a dedication ceremony of evening prayer songs by the Cathedral Choir of Men and Boys to celebrate.
Catholic News Service: Iowa diocese's decision on scholarship for gay student causes uproar
A gay student at Prince of Peace Catholic School in Clinton has been chosen to receive a scholarship from an Iowa organization that promotes tolerance, but controversy has erupted over presentation of the award.
Quote of the Day:
The Holocaust has run like a river of blood through all my books. Anything I did had to deal with that — with my family, the ruination of my childhood, the humiliation of being a victim.
Children's book author and illustrator Maurice Sendak, who passed away Tuesday, at age 83, of complications from a recent stroke. Sendak, the son of Jewish immigrants from Poland, lost family members in the Holocaust
Join the conversation…
CNN: Biden's support for gay marriage matches most Catholics' views
Apparent White House division over gay marriage – with Vice President Joe Biden saying Sunday that he is "absolutely comfortable" with the idea, going further than President Obama has on the issue – mirrors a nation that is evenly divided on the matter. Recent polls show that about half of Americans favor legalized gay marriage, while half oppose it, with support for the idea gaining significant ground over the past 15 years.