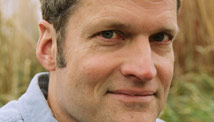 Editor's Note: Stephen Prothero, a Boston University religion scholar and author of "God is Not One: The Eight Rival Religions that Run the World," is a regular CNN Belief Blog contributor.
By Stephen Prothero, Special to CNN
Not so long ago and not so far away, the culture wars stuck to a simple script.
On questions such as abortion, the Republicans would denounce the Democrats for preaching a "secular agenda." The Democrats would denounce the GOP for injecting religion into politics. Then, because the overwhelming majority of Americans believe in God, the Republicans would usually win.
Things today are more confusing, and more interesting.