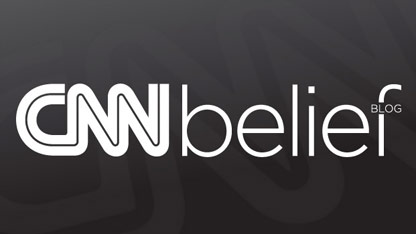 By Laura Koran, CNN
Here's the Belief Blog's morning rundown of the top faith-angle stories from around the United States and around the world. Click the headlines for the full stories.
From the Blog:
CNN: Obama's gay marriage support riles religious conservatives, but political effects not yet clear
U.S. President Barack Obama's endorsement of gay marriage on Wednesday outraged conservative Christian leaders, who vowed to use it as an organizing tool in the 2012 elections, but the move is also activating the liberal base, raising big questions about who gains and loses politically.
CNN: Portugal cancels holidays after Vatican talks
Portugal is eliminating four holidays to try to boost its economy, the government announced – but only after getting the agreement of the Vatican. The economically struggling European country will stop giving workers a day off for Corpus Christi and All Saints' Day, starting next year, the government said. It will also eliminate two civil holidays to be fair, the statement said Tuesday.
Belief on TV:
Enlightening Reads:
The Washington Post: Obama: Christ and the Golden Rule informed support of same-sex marriage
President Obama threw his support behind same-sex marriage Wednesday after years of "evolution" on the issue, and invoked Christ and the Golden Rule in detailing how he has changed. In an interview with ABC's Robin Roberts, the president painted his endorsement of same-sex marriage as an outgrowth of his Christian beliefs.
The New York Times: Ultra-Orthodox Shun Their Own for Reporting Child Sexual Abuse
By cooperating with the police, and speaking out about his son's abuse, Mr. Mordechai Jungreis, 38, found himself at the painful forefront of an issue roiling his insular Hasidic community. There have been glimmers of change as a small number of ultra-Orthodox Jews, taking on longstanding religious and cultural norms, have begun to report child sexual abuse accusations against members of their own communities. But those who come forward often encounter intense intimidation from their neighbors and from rabbinical authorities, aimed at pressuring them to drop their cases.
The Guardian: Ofcom may close TV station over show condoning murder for blasphemy
A British TV channel that aired a lecture saying it is acceptable to murder someone who has shown disrespect to the prophet Muhammad is facing a significant fine or potentially even closure by Ofcom. Ofcom said taken the unprecedented step of ruling that DM Digital, which targets the Asian market with programming in languages including English, Punjabi, Urdu, Kashmiri and Hindi, is the first UK broadcaster to break the broadcasting code for airing material "likely to encourage or incite the commission of a crime or lead to disorder".
Catholic News Agency: Nine years later, widow still praying for husband's killers
Margherita Coletta, whose husband Giuseppe – a brigade general of the Italian police – was murdered in an Iraqi suicide attack in 2003, continues to pray that his killers will receive God's mercy. "True justice will come from God," Margherita told Italian daily Avvenire on May 8.
Quote of the Day:
I hesitated on gay marriage in part because I thought civil unions would be sufficient that, that was something that would give people hospital visitation rights and other elements that we take for granted and I was sensitive to the fact for a lot of people the word marriage is something that evokes very powerful traditions, religious beliefs and so forth. But I have to tell you over the course of several years as I talk to friends and family and neighbors, when I think about members of my own staff who are incredibly committed in monogamous relationships, same sex relationships who are raising kids together, when I think about those soldiers airmen or marines or sailors who are out there fighting on my behalf and yet feel constrained even now that don't ask don't tell is gone because they are not able to commit themselves in a marriage. At a certain point I just concluded that for me personally it is important for me to go ahead and affirm that I think same sex couples should be able to get married.
President Barack Obama, in an interview with ABC News.
Join the conversation…
CNN: Delta pulls 'Daily Show' ads over 'vagina manger' skit
Delta Airlines has pulled its advertising from "The Daily Show with Jon Stewart" over a skit in which Stewart featured a picture of a manger in between a naked woman's legs, the company said Tuesday. In the April skit, Stewart jokingly encouraged women to use "vagina mangers" to "protect their reproductive organs from unwanted medical intrusions."