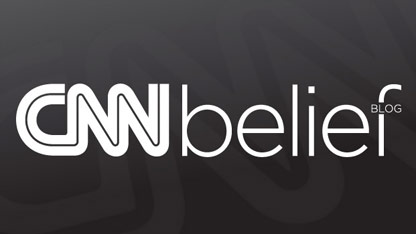 By Laura Koran, CNN
Here's the Belief Blog's morning rundown of the top faith-angle stories from around the United States and around the world. Click the headlines for the full stories.
From the Blog:
CNN: More ways social issues and religion will shape 2012 election (besides same-sex marriage)
Everyone knows the 2012 presidential race is about jobs and the economy. As likely Republican nominee Mitt Romney said a couple weeks ago: "It's still about the economy, and we're not stupid." But have you noticed how the culture wars keep intruding into this it's-all-about-the-economy election?
Belief on TV:
Enlightening Reads:
Wired: U.S. Military Taught Officers: Use 'Hiroshima' Tactics for 'Total War' on Islam
The U.S. military taught its future leaders that a "total war" against the world's 1.4 billion Muslims would be necessary to protect America from Islamic terrorists, according to documents obtained by Danger Room. Among the options considered for that conflict: using the lessons of "Hiroshima" to wipe out whole cities at once, targeting the "civilian population wherever necessary."
Religion News Service: Nonbelievers flex their political muscles
One of the biggest growth areas in political activism around religion is coming from an unlikely source: the nonreligious. And it's happening far from the marbled corridors of power in the nation's capital. The Secular Coalition for America, an umbrella organization that represents 11 nontheistic groups, is looking to take its secular-based activism out of the nation's capital and into the states.
The Huffington Post: 'The God Box': Author Mary Lou Quinlan Discovers Hundreds Of Mother's Prayers And Dreams
Mary Lou Quinlan always knew that her mother, Mary Finlayson, kept a God Box, a simple container where she put her prayers and dreams for everyone she knew and even those she didn't know. To her amazement, Quinlan found not one, but 10 boxes stuffed with hundreds of tiny petitions that spanned the last 20 years of her mother's life.
Jewish Telegraphic Agency: Jewish groups, Orthodox excepted, laud Obama on gay marriage
A number of Jewish groups praised President Obama's endorsement of gay marriage, and an Orthodox group said it was "disappointed." "History will regard his affirmation of this core right for the LGBT community as a key moment in the advance of civil rights in America," the Reform movement's Religious Action Center said in a statement Wednesday. "While the President has long publicly supported civil unions, these are distinct from full marriage rights."
Quote of the Day:
It wasn't that they were afraid they were going to hurt or injure her, it's that (they believe) that a girl's place is not on a field.
Arizona mother Pamela Sultzbach told the Arizona Republic. Pamela's daughter Paige was unable to play in her school's championship baseball game after the other team, a fundamentalist Catholic school, forfeited the final game rather than play against a team that fielded a female player.
Opinion of the Day:
CNN: My Take: On gay marriage, Obama, Billy Graham, and a tale of 2 Christianities
Stephen Prothero, a Boston University religion scholar and author of "God is Not One: The Eight Rival Religions that Run the World," writes about the politics of religion.
Join the conversation…
CNN: Obama's gay marriage support riles religious conservatives, but political effects not yet clear
U.S. President Barack Obama's endorsement of gay marriage on Wednesday outraged conservative Christian leaders, who vowed to use it as an organizing tool in the 2012 elections, but the move is also activating the liberal base, raising big questions about who gains and loses politically.