We asked a couple of Christian college presidents to give some unsolicited advice to Mitt Romney ahead of his commencement speech at Liberty University on Saturday. The school, founded by Jerry Falwell, will offer Romney a big "evangelical moment." Here's how the leaders responded: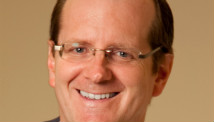 Philip Ryken is president of Wheaton College. 
Good leaders put other people first. So I would encourage Romney to see this commencement address more as an opportunity to serve the students of Liberty University than as a chance to advance his presidential campaign.
Today's Christian college graduates are hopeful but uneasy. They feel more or less ready to take on the world, but they worry about finding good jobs, paying off their debts and leading lives that really make a difference.
CNN's Belief Blog: The faith angles behind the biggest stories
College students also value authenticity. What they are most likely to remember from a commencement address is not a policy statement but something personal. So I would encourage Romney to give a message that is partly drawn from his own experience of education, family, work and public service.
Evangelical students care as much about the needs of the world as they do about their own circumstances (or at least they ought to). They want to know what they can do to protect human life, reduce armed conflict, rescue orphans, feed the poor, care for creation, safeguard people of faith from religious persecution and bring an end to human trafficking.
When it comes to the needs of our own country, evangelicals have a growing concern for the protection of religious liberty. Here I would give Romney the same advice that I offered in a letter to President Obama when the White House asked for comments on the health insurance mandate: promote religious liberty as a first and fundamental freedom.
Religious institutions like Wheaton College and Liberty University have the constitutionally protected freedom to practice our Christian convictions. As president, how would Romney defend this freedom with regard to hiring practices, health care and human sexuality?
Despite our many theological differences, these are areas where Mormons and evangelicals ought to be in strong agreement: life, family and the protection of religious liberty.
---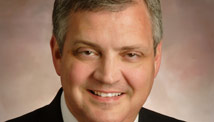 R. Albert Mohler Jr. is president of the Southern Baptist Theological Seminary, the flagship school of the Southern Baptist Convention and one of the largest seminaries in the world.
At Liberty University, Romney faces the opportunity to introduce himself to American evangelicals in a whole new way. He is speaking as the presumptive nominee of the Republican Party, and this represents a crucial moment for his campaign.
As he addresses evangelicals, Romney's most important goal must be to speak as himself. He should speak of his faith and his convictions. He should identify himself as a Mormon whose worldview is shaped by his faith.
He should draw clear lines from his faith to his political principles, speaking of his concern for the culture, marriage, the family and the future of our nation. He should speak without hesitation, explaining how he arrived at his most important political and moral convictions.
He should not try to bridge the theological gulf that separates Mormons from evangelical Christians, but he should point directly to common concerns and shared convictions about the crucial issues facing our nation. He should acknowledge the fact that he is a Mormon and that he has taken his faith seriously as it informs his worldview. Evangelicals respect an honest statement of theological difference, for we take theology seriously.
He should remind the audience at Liberty University that he is not running to be their preacher but to be their president. He should speak to shared political and policy concerns, making clear the fact that his policies emerge from a deep reservoir of commitment.
The governor will serve himself and his campaign well by telling evangelicals his story, understanding that it is very different from their story. Like most Americans, evangelicals would choose, if possible, to elect one of their own.
Nevertheless, evangelicals have demonstrated a readiness to vote for serious candidates who represent very different theological understandings but share a common set of concerns for the nation, rooted in an overlapping of worldviews.
If Romney seizes the moment at Liberty University, he will make history for himself, for his campaign and for the nation.
The opinions expressed in these commentaries are solely those of the authors.