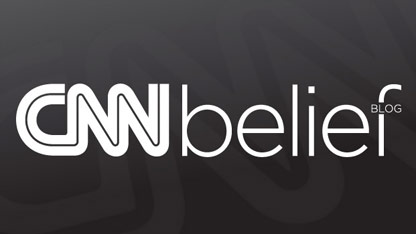 By Laura Koran, CNN
Here's the Belief Blog's morning rundown of the top faith-angle stories from around the United States and around the world. Click the headlines for the full stories.
From the Blog:
CNN: Source: Obama campaign hires faith outreach director
Just as it confronts fallout with some religious communities over President Barack Obama's newly expressed support for same-sex marriage, the Obama re-election campaign is hiring a religious outreach director, an activist close to the campaign said Monday.
CNN: Evangelical leader Tony Perkins knocks Rand Paul's 'gay' remark
You may disagree with it, but you shouldn't make fun of it. That's what conservative Family Research Council president Tony Perkins told CBS's "Face the Nation" on Sunday about U.S. Sen. Rand Paul's arguably derogatory use of the term "gay."
CNN: Dalai Lama silent on monk self-immolations
The Dalai Lama refused to answer a question Monday about whether Tibetan monks should stop setting themselves on fire to protest China's occupation of Tibet. "No answer," he said, saying it was a sensitive political question and that he had retired from politics.
Tweet of the Day:
[tweet https://twitter.com/#!/pewforum/status/202142989202628609%5D
Belief on TV:
Enlightening Reads:
The Washington Post: Man on a mission: Mitt Romney in France
A largely Catholic country with a culture built on wine, epicureanism and harsh skepticism, France does not seem fit for an American religion whose hallmarks are teetotalism, self-denial and blind faith. The Venn Diagram of France and Mormonism consists of two entirely separate circles. And 1966 - the year Mitt Romney arrived - was one of the worst times for any American Mormon to try to convert French people.
The Jewish Daily Forward: Orthodox Rally for a More Kosher Internet
An upcoming ultra-Orthodox mega-rally in New York about the dangers posed by the Internet has a promotional Twitter account. The event's box office has an email address. Speeches will be live streamed. And one of the event's organizers owns a Web marketing company specializing in search engine optimization. This isn't your average anti-Internet demonstration.
KATU News: Beaverton church sues family after they criticize it online
A church pastor is suing a mother and daughter for $500,000 because they gave the church bad reviews online. The family being sued left the church a few years ago and Julie Anne Smith says she and her family were shunned and couldn't understand why. So she went online and wrote Google and DEX reviews of the church and then started a blog. "I thought, I'm just going to post a review," Smith said. "We do it with restaurants and hotels and whatnot, and I thought, why not do it with this church?"
The Los Angeles Times: As Stockton struggles, churches hold drive-thru prayers
The news in Stockton hasn't exactly been great lately: City leaders are considering filing for bankruptcy protection and Stockton's homicide rate soared last year, prompting local police to erect billboards calling it "the second most dangerous city in California." But over the weekend, in the midst of a citywide effort to crack down on crime, Stockton church leaders hoped a little extra prayer would help. Ten churches scattered throughout Stockton participated in Saturday's drive-thru prayer event.
The Huffington Post: The Dalai Lama, Arianna Huffington Interview: His Holiness Discusses Compassion, Science, Religion And Sleep
His Holiness the Dalai Lama sat down with Arianna Huffington at St. Paul's Cathedral in London to celebrate his Templeton Prize, and discuss the importance of a productive conversation between spirituality and science. The Dalai Lama's role in fostering positive interactions between religion and science is one of the reasons why he was honored by the prize.
Excerpt of the Day:
A reasonable observer would conclude that these proclamations send the message that those who pray are favored members of Colorado's political community, and that those who do not pray do not enjoy that favored status.
From a report in which Judge Steven Bernard, part of a three judge appeals panel in Colorado, explains court's decision to deem National Day of Prayer proclamations unconstitutional. Read more here.
Join the conversation…
CNN: Is the black church guilty of spiritual hypocrisy in same-sex marriage debate?
Some people wonder if the black church will punish President Barack Obama for announcing support for same-sex marriage. Here's another question: Why would the black church cite scripture to exclude gays when a similar approach to the Bible was used to enslave their ancestors?