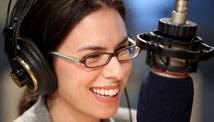 Editor's note: Danielle Elizabeth Tumminio is an ordained Episcopal Church priest and author of "God and Harry Potter at Yale: Teaching Faith and Fantasy Fiction in an Ivy League Classroom."
By Danielle Elizabeth Tumminio, Special to CNN
(CNN) - A neighbor recommended I watch "Desperate Housewives" when it premiered eight years ago, and I was hooked from the moment I saw that snake hand Eve the apple during the opening credits.
I was a grad student at the time, poor and living in an attic apartment, studying Christianity and trying to figure out who I was and who I would become.  Every Sunday night, my neighbor and I got together to cook dinner - her meals were always perfectly prepared and mine were always burnt - and watch the adventures of four neighbors, Susan, Lynette, Bree and Gaby, as they negotiated the quirky dynamics of their relationships.
Watching "Desperate Housewives," which had its series finale Sunday night, became a non-negotiable ritual that nothing interfered with, in part because I treasured my neighbor's inspired cooking and in part because I was convinced this show had something to say to people of faith such as myself.
Just as Christians struggle with Jesus' command to love our neighbors, the characters in "Desperate Housewives" struggled with that same principle. From the first moment of the first episode, when the seemingly perfect neighbor Mary Alice Young shoots herself in the head, leaving Lynette, Gaby, Susan and Bree wondering why they didn't know something was wrong, to Bree's alcoholism, Lynette's battle with cancer and the murder of Susan's husband, "Desperate Housewives" has been about a lot more than the antics of four eccentric women.
CNN's Belief Blog: The faith angles behind the biggest stories
It has been about how much these eccentric women know their neighbors and how much they ought to care for them.
A long time has passed for Susan, Bree, Gaby and Lynette since that first episode. Bree married the sleazy Orson, Susan became a grandmother, Lynette found out Tom had a child from a previous relationship and Gaby confronted her stepfather Alejandro, who raped her, and whose stalker behavior led her husband, Carlos, to murder him and her friends to cover up the crime.
That last plotline dominated the final season of "Desperate Housewives" as the neighbors tried to hide Alejandro's murder from the cops. When they failed at that, Bree allowed herself to be put on trial alone so that her friends might remain unharmed. In Sunday's concluding episode, the women's loyalty was pushed to its most desperate limits, and what it means to love your neighbor was literally put to the test.
In the two-hour finale, viewers saw that loving one's neighbor isn't always graceful or easy.  (Spoiler alert!). Renee betrayed Bree, testifying against her at the trial not because she necessarily believed in her guilt but because it was in her own best interest. Wanting to buy time so her husband wouldn't confess to murdering Alejandro, Gaby stuck a knife in her husband's jacket so security workers at the courthouse would be sure to detain him.
And after a divorce primarily provoked by her insatiable perfectionism and lack of appreciation for her husband, Lynette jeopardized her newfound reconciliation with her other half because she was tempted by a New York job offer.
Not the best examples of loving thy neighbor for people of faith, which makes one wonder if the women of Wisteria Lane were more successful at demonstrating how not to love your neighbor than they were at providing healthy role models.
And yet the conflicts that arose in their relationships developed because the characters are flawed like us. Despite their limits, they were trying, in an intimate and authentic way, to be neighbors to one another. As Susan said toward the end of the final episode, "It's funny, some people never get to know the folks next door. They share a fence and nothing else, and we've shared everything.  How did we get to be so lucky?"
Perhaps, then, what the ladies of Wisteria Lane offer the faithful is the reality that loving one's neighbor is challenging because it demands giving of your whole person. It requires sharing what you have with another - sharing time, emotions, stories, money, secrets, fears and vulnerabilities. It means sharing the burnt dinners as well as the perfectly prepared ones.
Living that way carries the hazard of hurt precisely because it asks that we be willing to share the most desperate, shameful parts of our lives in order to be truly loved and to love truly in return.
As Susan leaves her house in the final moments of "Desperate Housewives," the narrator says that the ghosts of those whose lives played out on Wisteria Lane are watching her. "They watched her as they watch everyone," the narrator tells the audience, "always hoping the living could learn to put aside rage and sorrow, bitterness and regret.  These ghosts watch, wanting people to remember that even the most desperate life is oh so wonderful."
And that might be the enduring lesson "Desperate Housewives" leaves us with: The reality that in one way or another, we are all desperate.  But when, even in our desperation, we do our best to love our neighbor by giving of ourselves, our lives may seem to be a lot less desperate after all.
The opinions expressed in this commentary are solely those of Danielle Elizabeth Tumminio.