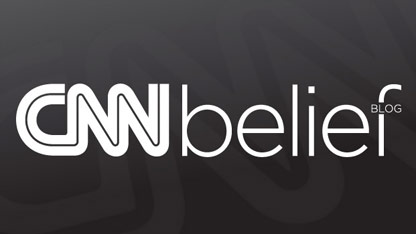 By Laura Koran, CNN
Here's the Belief Blog's morning rundown of the top faith-angle stories from around the United States and around the world. Click the headlines for the full stories.
From the Blog:
CNN: Catholic Archdiocese of Washington rebukes Georgetown on Sebelius speech
The Archdiocese of Washington, the Catholic Church's authority in the nation's capital, is rebuking another Catholic icon, Georgetown University, the oldest Catholic college in the United States. The conflict is over the university's Public Policy Institute's invitation to Kathleen Sebelius, the U.S. Secretary of Health and Human Services, to be its 2012 award ceremony speaker this weekend.
CNN: In face of faith-based attacks, Obama campaign hires faith outreach director
Just as it confronts fallout with some religious communities over President Barack Obama's newly expressed support for same-sex marriage, the Obama re-election campaign is hiring a religious outreach director, it confirmed Tuesday. Michael Wear, who currently serves as executive assistant to the executive director of the White House Office of Faith-Based and Neighborhood Partnerships, will join the Obama campaign in Chicago as faith vote coordinator, a campaign official said.
Tweet of the Day:
[tweet https://twitter.com/#!/sarahposner/status/202502218765713409%5D
Enlightening Reads:
Haaretz: Court rules Judaism, not place of birth, is grounds for Israeli citizenship
The Haifa District Court on Tuesday rejected an appeal submitted by Professor Uzzi Ornan, who sought to compel Israel's Interior Ministry to recognize his citizenship based on the fact that he was born in Israel, rather than on the grounds that he was Jewish.
Religion News Service: Vatican settles with Benetton over pope-kissing ad
The Vatican announced on Tuesday (May 15) it had settled a lawsuit against Italian clothing group Benetton for using an image of Pope Benedict XVI in one of its advertisement campaigns. The image had been modified to show Benedict kissing Sheikh Ahmed Mohamed El-Tayeb, imam of Cairo's renowned al-Azhar Mosque.
The Washington Post: Most popular baby names have biblical origins
The list of the country's most popular baby names for 2011, released Tuesday by the Social Security Administration, revealed that for new parents, God is in. Among the top 10 names for baby boys, four are biblical. For girls, variations on biblical names were also popular, with Isabella (the Spanish version of Elizabeth, John the Baptist's mother) Ava (a variation on Eve) and Abigail (an Old Testament character) making the top 10.
Quote of the Day:
When I was standing there on that corner, I didn't have no idea that anything like this would have happened, but I still had a smile to give. I still had this god-given golden voice. You know? I had those things, and I never let–lost hope with having them, so I prayed about it. Every day the prayers got more and more abundant. And then eventually, the stealing became less. The crack smoking became less. As I was standing there, I was used to smoking $250 a day worth of crack. I could make that money instantly. But god said you stand on that corner and you give me reverence right there [….] So every day is a challenge. Keep the faith. Keep the hope and keep the initiative to do better.
Ted Williams, author of "A Golden Voice: How Faith, Hard Work, and Humility Brought Me From The Streets To Salvation," in an interview with CNN's Piers Morgan. Williams, who struggled with drug addiction, was homeless when a passerby captured his smooth radio-announcer voice in a camera-phone video that soon went viral on YouTube. Read more here.
Opinion of the Day:
CNN: My Take: What the Bible really says about homosexuality
Daniel A. Helminiak who was ordained a priest in Rome, is a theologian, psychotherapist and author of "What the Bible Really Says about homosexuality" and books on contemporary spirituality. He is a professor of psychology at the University of West Georgia.
CNN: My Take: 'Desperate Housewives' wrestled with big Christian issues
Danielle Elizabeth Tumminio is an ordained Episcopal Church priest and author of "God and Harry Potter at Yale: Teaching Faith and Fantasy Fiction in an Ivy League Classroom."
Join the conversation…
CNN: Evangelical leader Tony Perkins knocks Rand Paul's 'gay' remark
You may disagree with it, but you shouldn't make fun of it. That's what conservative Family Research Council president Tony Perkins told CBS's "Face the Nation" on Sunday about U.S. Sen. Rand Paul's arguably derogatory use of the term "gay."