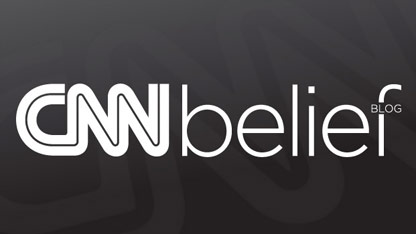 By Laura Koran, CNN
Here's the Belief Blog's morning rundown of the top faith-angle stories from around the United States and around the world. Click the headlines for the full stories.
From the Blog:
CNN: College drops health care plan over religious objections to new law
A Catholic college in Ohio has apparently become the nation's first to drop its health care plan because it opposes parts of the federal health care law signed by President Barack Obama. The Franciscan University of Steubenville posted on its website last week that it is discontinuing its health care plan.
Tweet of the Day:
[tweet https://twitter.com/#!/iwritereligion/status/202861110838308866%5D
Belief on TV:
Enlightening Reads:
The Guardian: Lady Gaga denied permit for Indonesia concert after religious protests
Lady Gaga's show in Jakarta next month looks certain to be cancelled. The Indonesian authorities have refused to grant a permit for the concert on 3 June, citing security concerns following protests by conservative Muslim groups. "She's a vulgar singer," said Salim Alatas, from the Islam Defenders Front. "[She] wears only panties and a bra when she sings and she stated she is the envoy of the devil's child and that she will spread Satanic teaching."
Religion News Service: Church softball league calls a foul on bisexual pastor
The scene on Tuesday night couldn't have been more American — teams from the local churches, decked in matching T-shirts, faced each other on the softball field as their fellow congregants cheered from the bleachers. But in the last two weeks, this league of six church softball teams shrank to five when the pastors of three Baptist churches told one of the participating churches that their teams would no longer take the field against that church's team. The problem was not pine tar or steroids, it was the sexual orientation of the new pastor of St. John United Church of Christ.
The Houston Press: San Benito Teacher Replaced After Bizarre Classroom Rant About Jesus, Mary Magdalene, UFOs & The Apocalypse
A ninth-grade teacher at San Benito's Veterans Memorial High School has been replaced for the remainder of the year after her lesson plan went badly awry last Tuesday and her 12-minute rant was filmed by a student and uploaded to YouTube. Before the teacher was done, she told a roomful of alternately jeering and frightened public school students that Jesus Christ impregnated Mary Magdalene just before his crucifixion. Then she switched to Spanish and over the objections of her students, elaborated at great length on her beliefs.
The Belfast Telegraph: More Northern Ireland teenagers crossing religious divide to make friends
Teenagers are forging friendships across the religious divide in Northern Ireland as never before, according to new research published today. A survey of 16-year-olds reveals that just one in five (22%) has no friends from the other main tradition compared to one in three (33%) in 2003, when the annual study first got under way.
The Jewish Journal: L.A. rabbi, running for U.S. Senate, draws fire for anti-Islamic comments
A rabbi based in Southern California who is running for U.S. Senate has come under fire for anti-Islamic comments that were captured on video. In the video, Rabbi Nachum Shifren, who is known as the "Surfing Rabbi," was seen telling a cheering audience in San Mateo, "I am an Islamophobe, and everything we need to know about Islam we learned on 9-11."
Religion News Service: N.T. Wright asks: Have we gotten heaven all wrong?
The oft-cliched Christian notion of heaven - a blissful realm of harp-strumming angels - has remained a fixture of the faith for centuries. Even as arguments will go on as to who will or won't be "saved," surveys show that a vast majority Americans believe that after death their souls will ascend to some kind of celestial resting place. But scholars on the right and left increasingly say that comforting belief in an afterlife has no basis in the Bible and would have sounded bizarre to Jesus and his early followers.
Quote of the Day:
Where's the Church? The Church is suspiciously missing and we're looking forward to changing that. We need to get in this battle. This is a battle for human dignity. We should have been in this battle a long time ago and so this is a call to action. It's really a mission field for people of faith across the world.
Anti-bullying expert Paul Coughlin on why the religious community should get involved in anti-bullying efforts. Read more here.
Join the conversation…
CNN: My Take: What the Bible really says about homosexuality
Daniel A. Helminiak who was ordained a priest in Rome, is a theologian, psychotherapist and author of "What the Bible Really Says about homosexuality" and books on contemporary spirituality. He is a professor of psychology at the University of West Georgia.