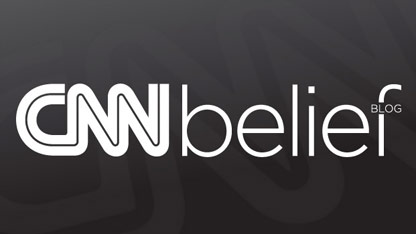 By Laura Koran, CNN
Here's the Belief Blog's morning rundown of the top faith-angle stories from around the United States and around the world. Click the headlines for the full stories.
From the Blog:
CNN: Artist wants Jesus Popsicles to stand as statement on fanaticism, violence
Sebastian Errazuriz has used art to take on an array of issues: New York's death rate, the Occupy movement, military suicide, children with disabilities, the brutal reign of Chilean dictator Augusto Pinochet. Now, the Brooklyn-based artist is taking aim at what he sees as religious extremism. At a party this weekend celebrating New York Design Week, which begins today, the Chilean-born artist plans to hand out 100 "Christian Popsicles" made of "frozen holy wine transformed into the blood of Christ" and featuring a crucifix instead the tongue depressor that typically hosts the frozen treats, he said.
CNN: Your Take: Rebuttals to rethinking the Bible on homosexuality
A guest "My Take" post we ran this week from a college psychology professor who has a background in religion (he was ordained a Roman Catholic priest, for instance) challenged that conventional wisdom. The piece has generated an avalanche of response: 10,000 Facebook shares, 6,000 comments, 200 tweets and a couple of blog posts. Giving the other side its say, here's a rebuttal roundup of critical reactions from across the Internet.
Tweet of the Day:
From @TribSeeker: As Romney rejects plan to go after Obama's former pastor, current pastor urges clergy not to abandon Obama: http://youtu.be/k7Ktjqf9Vi4
Belief on TV:
Enlightening Reads:
BuzzFeed: Americans Don't Know Anything About Romney's Religion — Yet
Armed with fresh survey data and a counterintuitive thesis, a new Brookings Institution study released Wednesday makes the compelling case that Mitt Romney's Mormon faith, long pegged by pundits as a political albatross for the candidate, won't actually hurt him at the polls in November — and it could even help.
The Lexington Herald-Leader: Is Lexington homeless shelter also a church? City says no
Lexington zoning officials are attempting to force the closing of the Community Inn, an overnight homeless shelter on Winchester Road.They say that a conditional-use permit allows a church at the site, but that the Community Inn is not a church.
NFL.com: Tebow fighting to halt sales of 'My Jesus' T-shirts
Tebow, a devout Christian, doesn't attack his critics or grow defensive in the face of constant - often silly - attention. There isn't much that riles the man, but Tebow is taking a stand this month against a T-shirt manufacturer his lawyers claim illegally used his name to peddle their garb, according to a cease and desist letter obtained by TMZ.com. Cubby Tees is selling T-shirts emblazoned with the words "My Jesus," designed to resemble the Jets logo.
Quote of the Day:
Science can help us understand religion just as much as it can help us understand the genome or the structure of the universe.
Anthropologist Scott Atran, in an interview with ABC News. Atran and social psychologist Jeremy Ginges co-authored a study in the journal Science on the need for more scientific research into religion.
Join the conversation…
CNN: College drops health care plan over religious objections to new law
A Catholic college in Ohio has apparently become the nation's first to drop its health care plan because it opposes parts of the federal health care law signed by President Barack Obama. The Franciscan University of Steubenville posted on its website last week that it is discontinuing its health care plan.