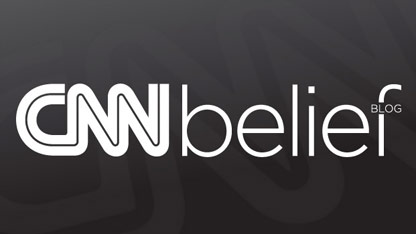 By Laura Koran, CNN
Here's the Belief Blog's morning rundown of the top faith-angle stories from around the United States and around the world. Click the headlines for the full stories.
From the Blog:
CNN: Texas pastor behind blind Chinese activist freedom
It has been a busy week for Pastor "Bob" Xiqiu Fu, a pastor from Midland, Texas, who has spent considerable time on the international stage working for the release of Chen Guangcheng, the Chinese activist who arrived in the United States on Saturday after weeks of diplomatic back and forth between two global super powers.
CNN: Health secretary addresses health care, religious freedom in protested graduation speech
In an anticipated and controversial address Friday, Secretary of Health and Human Services Kathleen Sebelius delivered a speech that blended inspirational messages to graduates with a discussion of public policy's tough decisions, including health care and honoring religious freedom.
CNN: In culture war skirmishes, Georgetown becomes political football
In the latest round of culture wars over contraception and religious liberty, most Americans would probably identify places like the White House and Congress as key battlefields. But another nearby locale has emerged as a national platform for such skirmishes: the stately campus of Georgetown University, the country's oldest Roman Catholic college.
Tweet of the Day:
[tweet https://twitter.com/#!/MuslimIQ/status/204245031983394817%5D
Belief on TV:
Enlightening Reads:
The Jewish Daily Forward: Internet Cafe on Front Line of Culture War
Joseph Oppenheim's iShop, in the Williamsburg section of Brooklyn, looks more or less like any other computer store. Oppenheim sells laptops and iPads, and charges for Internet access at a few Web kiosks in the back. That Internet access, however, is heavily filtered. That's because Oppenheim's store is at the vanguard of one ultra-Orthodox rabbi's efforts to keep Web access out of Hasidic homes.
Catholic News Agency: 'Exorcist' author prepares canon lawsuit against Georgetown
The author of the best-selling book and award-winning screenplay "The Exorcist" has announced that he is leading an effort to file a canon lawsuit against Georgetown University for failures to live up to the demands of the school's Catholic identity. William P. Blatty, who graduated from Georgetown in 1950, told CNA on May 18 that he believes there is a need for disciplinary action against the university.
Religion News Service: Poll: Queen should remain head of the Church of England
Nearly three-quarters of people in England believe Queen Elizabeth II should retain her position as titular head of the Church of England, according to an opinion poll commissioned by Britain's largest television and radio broadcaster. The survey, conducted by the polling organization ComRes for the British Broadcasting Corp. (BBC), showed 73 percent favor her remaining as the church's "Supreme Governor" and "Defender of the Faith".
Christianity Today: Evangelical Leaders Split Over Violence Against Women Act
The Violence Against Women Act (VAWA) reauthorized by Congress Wednesday removes protections for immigrant women who are victims of violence. Some faith leaders, including National Association of Evangelicals president Leith Anderson, oppose stripping away provisions that could aid mail-order brides and other immigrants. Other evangelical groups, including Concerned Women for America, want the act scrapped altogether.
Pew Research Center: How Religious Is Your State?
Which of the 50 states has the most religious population? Since there are many ways to define "religious," there is no single answer to this question. But to give a sense of how the states stack up, the Pew Research Center's Forum on Religion & Public Life used polling data to rank them on four measures: the importance of religion in people's lives, frequency of attendance at worship services, frequency of prayer and absolute certainty of belief in God. Mississippi stands out on all four, and several other Southern states also rank very high on the measures.
Opinion of the Day:
CNN: My Take: The Christian case for gay marriage
Mark Osler, a Professor of Law at the University of St. Thomas in Minneapolis, Minnesota, speaks out in favor of same-sex marriage.
Join the conversation…
CNN: Artist wants Jesus Popsicles to stand as statement on fanaticism, violence
Sebastian Errazuriz has used art to take on an array of issues: New York's death rate, the Occupy movement, military suicide, children with disabilities, the brutal reign of Chilean dictator Augusto Pinochet. Now, the Brooklyn-based artist is taking aim at what he sees as religious extremism. At a party this weekend celebrating New York Design Week, which begins today, the Chilean-born artist plans to hand out 100 "Christian Popsicles" made of "frozen holy wine transformed into the blood of Christ" and featuring a crucifix instead the tongue depressor that typically hosts the frozen treats, he said.