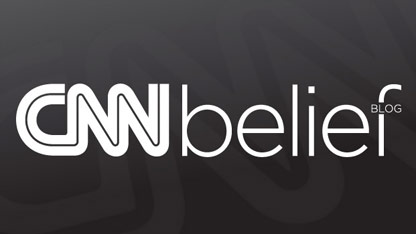 By Laura Koran, CNN
Here's the Belief Blog's morning rundown of the top faith-angle stories from around the United States and around the world. Click the headlines for the full stories.
From the Blog:
CNN: Vatican protesters gather in NYC
A group of Catholic activists gathered in front of a Manhattan cathedral Tuesday for the latest protest over a Vatican reprimand of America's largest organization of Catholic nuns. About two dozen parishioners and former clergy gathered in front of St. Patrick's Cathedral, protesting last month's controversial report from the Congregation for the Doctrine of Faith, the church's doctrinal watchdog.
CNN: 'Other-ness': What Obama and Romney have in common on religion, race
The uproar last week over a proposed campaign ad highlighting President Barack Obama's former pastor, Rev. Jeremiah Wright, lit up political circles before organizers finally backed off the idea. And Mitt Romney came under fire from evangelicals before his speech to Liberty University in Virginia earlier this month because some at the traditional Christian school still believe Mormonism is a cult.
CNN: Video of North Carolina pastor's plan to 'get rid of' gays goes viral
Video of a North Carolina pastor preaching that gays and lesbians should be rounded up inside an electric fence is going viral on the Internet, two weeks after North Carolina passed a constitutional ban on same-sex marriage and President Barack Obama voiced personal support for legalizing such marriages.
Belief on TV:
Enlightening Reads:
The Jewish Telegraphic Agency: White House reassures Jews as it readies Baghdad offer to Iran
The differences between the U.S. and Israeli positions on Iran's nuclear program are about to become very clear, and the Obama administration is reassuring the Jewish community that the divide is not so vast.
Reuters: Ramadan sets extra test for Muslim athletes at London Olympics
When Malaysian cyclist Azizulhasni Awang opted to postpone his Ramadan fast until after the London Games, the decision was all about going for Olympic gold. Anything that might jeopardise the chance of a medal for the 24-year-old at his second Olympics had to be dealt with sensibly, he says.
The New York Times: Black Mormons and the Politics of Identity
When Marguerite Driessen, a professor here, entered Brigham Young University in the early 1980s, she was the first black person many Mormon students had ever met, and she spent a good bit of her college time debunking stereotypes about African-Americans. Then she converted to Mormonism herself, and went on to spend a good deal of her adult life correcting assumptions about Mormons. So the matchup in this year's presidential election comes as a watershed moment for her, symbolizing the hard-won acceptance of racial and religious minorities.
Religion News Service: LAPD modifies surveillance program of Muslims
After lobbying from Muslim and Sikh leaders, the Los Angeles Police Department has agreed to modify its information-gathering program on suspicious activities after the New York Police Department came under fire for spying on local Muslims. Since 2008, the LAPD has used the federal Suspicious Activities Reporting program to file reports on potential terrorist-related actions, such as someone photographing certain buildings. Sikh and Muslim leaders said the LAPD's Counter-Terrorism and Criminal Intelligence Bureau should ensure that future suspicious activity reports are prompted by actual behavior with apparently genuine criminal or terrorist elements.
The Christian Post: Court Judgment: Ohio Student Can Wear 'Jesus Is Not a Homophobe' Shirt
An Ohio student who was once threatened with suspension for wearing a T-shirt that read "Jesus Is Not a Homophobe" is now free to wear that shirt to school, a court judgment determined. Maverick Couch and the Wayne Local School District agreed to a court judgment, submitted Monday, in response to a suit brought by Couch's mother on behalf of her teenage son. The judgment also awarded the Couch family $20,000 in court fees and damages.
Quote of the Day:
Kids should not be sent to a school that looks and feels like church. You can't just slap 'P.S. XDX' in front of a church and have kids understand that they're going to a public school that has no affiliation with the church whose cross is apparent to everybody who passes by. Kids have the right, and we as a society have an obligation, to provide an education free from religious promotion of any source, even just symbols.
Donna Lieberman, president of the New York Civil Liberties Union, tells the New York Times, in response to the city's decision to rent space from local religious institutions to alleviate overcrowding in public schools.
Join the conversation…
CNN: My Take: The Bible condemns a lot, but here's why we focus on homosexuality
R. Albert Mohler Jr., president of the Southern Baptist Theological Seminary, responds to critics who say that Christian conservatives are hypocritical and selective when it comes to the Bible's condemnation of homosexuality