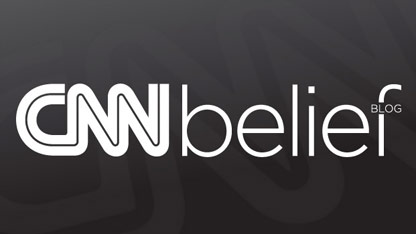 By Laura Koran, CNN
Here's the Belief Blog's morning rundown of the top faith-angle stories from around the United States and around the world. Click the headlines for the full stories.
From the Blog:
CNN: Accused priest: 'I was helping priests and helping victims as best I could'
The highest-ranking cleric to be charged with child endangerment testified Wednesday in the landmark child sexual abuse and conspiracy trial in which he and another Philadelphia priest are defendants. Dressed in clerical garb, Monsignor William Lynn took the stand inside the packed Common Pleas courtroom under the watchful eye of Judge Teresa Sarmina. He was calm, confident and very matter-of-fact during direct examination by one of his defense attorneys, Thomas Bergstrom.
CNN: After decade in storage, Washington letter on religious freedom will go public
After sitting in storage for nearly a decade, George Washington's signature statement on religious liberty will go on display this summer in the city where freedom of religion was enshrined in the Constitution: Philadelphia. America's first president wrote the letter to a Jewish congregation in Newport, Rhode Island, in 1790, assuring American Jews that their freedom of religion would be protected. The document will go on display this summer for the first time since 2002 in an exhibition at Philadelphia's National Museum of American Jewish History.
CNN: Mixed reactions around church whose pastor's anti-gay rant went viral
Just about everyone here is talking about the local pastor who made national headlines this week after a video that features him telling congregants how to "get rid of" gays went viral. Neighbors of the Providence Road Baptist Church – where a sign advertises "old time religion" – say Pastor Charles Worley is known for being over the top, with one neighbor describing him as "fire and brimstone" whose views are out of sync with much of the surrounding community.
Tweet of the Day:
[tweet https://twitter.com/pewforum/status/205368112818831360%5D
Enlightening Reads:
Religion News Service: Does love last longer in arranged marriages?
Several religions practice arranged marriages. Hindu and Jewish matchmakers abound, for instance. But rarely does it rise to the level of dogma. Unificationists believe that marriages arranged through the church and blessed by Moon are "sinless" and foster the kingdom of God on earth, one happy family at a time.
The Jewish Daily Forward: Agudath Israel: Abuse Claims Go to Rabbis
An Orthodox parent whose child tells him he's been sexually abused may not take that child's claim to the police without first getting religious sanction from a specially trained rabbi, the head of America's leading ultra-Orthodox umbrella group has told the Forward.
But one year after acknowledging that no such registry of trained rabbis exists, Rabbi David Zwiebel said that his group has now dropped the idea of developing one.
Religion News Service: Muslims to gather to combat anti-Shariah movement
Some 15,000 Muslims are expected at this weekend's 37th annual convention of the Islamic Circle of North America in Hartford, where the theme of "Defending Religious Freedom: Understanding Shariah" reflects the worry that anti-Muslim activists are fanning fear of Islamic law to marginalize U.S. Muslims.
The Salt Lake Tribune: Mormonism 101? Hatch plans book to explain his LDS religion
Orrin Hatch apparently is poised to pen a "tell-all" book — all, that is, about the Mormonism he knows and loves. Hatch — Utah's senior U.S. senator who faces a Republican primary rival next month and, if he prevails then, a Democratic foe in the fall in his bid for a seventh term — plans to take up the challenge of explaining his faith to outsiders in the new volume, An Insider's Guide to Mormon Beliefs.
Quote of the Day:
What happened in Munich in 1972 strengthened the determination to the Olympic Movement to contribute more than ever to building a peaceful and better world by educating young people through sport practices without discrimination of any kind and in Olympic spirit.
International Olympic Committee (IOC) President Jacques Rogge, in a letter denying requests for a moment of silence at this year's Olympics to honor the victims of a 1972 terrorist attack that targeted the Israeli team. Read more here.
Join the conversation…
CNN: Video of North Carolina pastor's plan to 'get rid of' gays goes viral
Video of a North Carolina pastor preaching that gays and lesbians should be rounded up inside an electric fence is going viral on the Internet, two weeks after North Carolina passed a constitutional ban on same-sex marriage and President Barack Obama voiced personal support for legalizing such marriages.