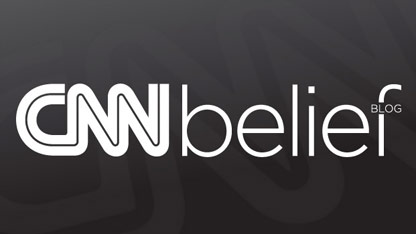 By Laura Koran, CNN
Here's the Belief Blog's morning rundown of the top faith-angle stories from around the United States and around the world. Click the headlines for the full stories.
From the Blog:
CNN: Why is obscure Bible verse from Exodus trending on Twitter?
It's not every day a Bible verse lights up social media, but a relatively obscure verse from the Hebrew Bible – what Christians call the Old Testament – was trending on Twitter worldwide Thursday. The verse, Exodus 23:1, offers this admonition: "You shall not spread a false report. You shall not join hands with the wicked to act as a malicious witness." (New Revised Standard Version)
Tweet of the Day:
[tweet https://twitter.com/dburke13/status/205708595613020161%5D
Enlightening Reads:
The Washington Post: Mormons struggling with doubt turn to online support groups
The Web has become such an important part of Mormon life that Mormons call their social networks the "bloggernacle" — named after the Tabernacle, a famous gathering place in downtown Salt Lake City. With names such as feministmormonhousewives.org, newordermormon.org and Brian Johnston's stayLDS.com, the sites devoted to questioning provide a safe place for Mormons to grapple with topics such as polygamy, institutional racism and a scripture that teaches that Jesus visited the American continent.
WABC-TV: Muslim woman told to remove niqab in mall
Wakeelah Salaam had been shopping by herself for less than ten minutes at the Bridegwater Commons Mall when a security guard approached her and told her to remove her traditional Muslim face covering. "He said, 'ma'am, I'm telling you, you cannot wear that mask in here. He came as close to me as though he was going to kiss me, and then he made the hand gesture like he was going to lift it up for me," Salaam said.
The Concord Monitor: City wins church tax fight
The city didn't violate state law or the Constitution when it began taxing a Pentecostal church after officials determined parts of the church's sprawling building on Mountain Road weren't being used for a religious purpose, the New Hampshire's high court ruled yesterday.
Religion News Service: As Muslim community grows, Muslim funerals follow suit
As the Muslim population of the U.S. has grown - the number of mosques grew 74 percent in the last 10 years, according to a 2011 survey - so has the need for Muslim-specific services like funeral homes and cemeteries.
Foreign Policy: Chinese business looking for a few good Jews
For those curious about the Chinese "Rent a White Guy" phenomenon, whereby a Chinese company will employ a foreigner part-time to sit near the front of an office or to join in on meetings because it apparently adds a level of sophistication, here's how they get hired. Foreign Policy's Isaac Stone Fish received this letter yesterday from a contact in Beijing, who agreed to it being posted. Try to count how many American anti-discrimination laws this ad violates.
Quote of the Day:
Based on Islamic teachings and the clear fatwa of the supreme leader, the production and use of weapons of mass destruction is haram and have no place in the Islamic Republic of Iran's defense doctrine.
Iranian President Mahmoud Ahmadinejad stated on Wednesday, as world leaders met in Baghdad with the goal of persuading the Iranian government to suspend parts of its nuclear program. Read more here.
Join the conversation…
CNN: Mixed reactions around church whose pastor's anti-gay rant went viral
Just about everyone here is talking about the local pastor who made national headlines this week after a video that features him telling congregants how to "get rid of" gays went viral. Neighbors of the Providence Road Baptist Church – where a sign advertises "old time religion" – say Pastor Charles Worley is known for being over the top, with one neighbor describing him as "fire and brimstone" whose views are out of sync with much of the surrounding community.