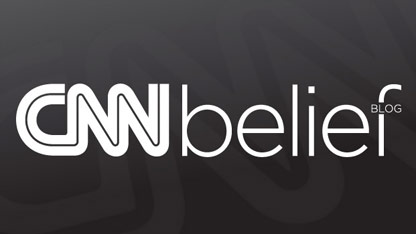 By Laura Koran, CNN
Here's the Belief Blog's morning rundown of the top faith-angle stories from around the United States and around the world. Click the headlines for the full stories.
From the Blog:
CNN: Missing girl's brother urges Vatican to open up
The brother of an Italian girl missing for nearly 30 years urged the Vatican to investigate her case as several hundred demonstrators carrying pictures of her marched to St. Peter's Square on Sunday. The march came a day after Italian prosecutor Giancarlo Capaldo told CNN that a priest who used to run a church in Rome is under investigation on suspicion of complicity in the abduction of Emanuela Orlandi.
CNN: U.S. nuns' group to address Vatican reprimand
The showdown between the Vatican and America's largest group of Catholic nuns is expected to peak this week when group leaders will meet to determine a response to the Vatican's reprimand for the group's "radical feminist themes." The church also demands major reforms from the nuns' group.
CNN: Battlefield chaplain's war unfolded on many fronts
Darren Turner insisted on going to war, even though the Army usually reserves desk jobs at home for new chaplains like him. Turner was young and green, enthusiastic about taking God to the battlefield. The Army captain had learned that people in pain are often wide-open to inviting God into their lives. Jesus always ran to crises. Turner was going to do the same.
CNN: With Holocaust book in Farsi, Iranian-American author plugs a historical hole
When he first became interested in learning about the Holocaust in the 1990s, Dr. Ari Babaknia had trouble finding any literature on the subject written in his native tongue, Farsi. The California-based physician wanted answers to basic questions: Where was the rest of the world as millions were exterminated? And when did the world learn what was happening?
CNN: NJ attorney general: NYPD surveillance of Muslims was legal
New York City police didn't violate New Jersey state laws when they carried out surveillance programs of Muslim-owned business, mosques and university student groups, according to a Thursday statement from the New Jersey attorney general's office. The findings are the product of a three-month review meant to address concerns expressed by Muslim community leaders, who had instead called for a formal investigation.
CNN: As Myanmar opens up, spiritual tourists journey in
How's this for a vacation schedule? Get up at 3 a.m., put off sleep till 11 p.m., and spend almost the whole day alone, in silence. It's a typical day for a foreign tourist at the Mahasi meditation center here. Founded by the late Venerable Mahasi Sayadaw, the center opens its doors not only to Burmese residents but also to foreign visitors wishing to learn Buddhist meditation techniques.
Tweet of the Day:
[tweet https://twitter.com/MuslimIQ/status/206817664881016833%5D
Belief on TV:
Enlightening Reads:
The Huffington Post: Jesus' Crucifixion Date Possibly Friday April 3, 33 A.D., According To Earthquake Study
A new study suggests that the Biblical date of Jesus' crucifixion is, in fact, possible to confirm. The International Geology Review investigated an earthquake that was said to have occurred the same date as Jesus' crucifixion; which was most likely Friday April 3, 33 A.D.
The Guardian: Pope's butler charged over leaked Vatican letters
The pope's butler has been formally charged over suspicions he leaked a large number of confidential letters addressed to Benedict XVI which have lifted the lid on alleged corruption and nepotism at the Holy See. Vatican magistrates charged Paolo Gabriele, 46, with illegal possession of secret documents and said a wider investigation would take place to see if he had any accomplices who helped him leak them.
The Wall Street Journal: At the Neighborhood Trader Joe's, a Run on Chocolate Chips
Looking in her cupboard last week, Shulamis Labkowski got a morsel of unwelcome news. The mother of three from Oakland, Calif., inspected three bags of Trader Joe's semisweet chocolate chips, a staple in her kosher kitchen. They were alike in all ways but one: Two of them had a small D on the label, meaning they were classified as dairy under Jewish dietary laws.
The Christian Post: Supporters of Crosses at Veterans Memorials Launch 'Don't Tear Me Down' Campaign
A religious freedom legal team has launched a Memorial Day campaign that includes the release of the music video, "Don't Tear Me Down." The video's release coincides with an effort to combat opposition to the use of the Christian cross and other symbols of faith at U.S. veterans' memorials. "The ACLU is so driven to purge religious displays from the public square that they are continuing their attack against the unlikeliest of victims – the veterans and the memorials they built to honor their own," said Liberty Institute President and CEO Kelly Shackelford.
Quote of the Day:
Our Nation endures and thrives because of the devotion of our men and women in uniform, who, from generation to generation, carry a burden heavier than any we may ever know. On Memorial Day, we honor those who have borne conflict's greatest cost, mourn where the wounds of war are fresh, and pray for a just, lasting peace.
President Barack Obama's "Prayer for Peace" proclamation, marking this year's Memorial Day.
Join the conversation…
CNN: Why is obscure Bible verse from Exodus trending on Twitter?
It's not every day a Bible verse lights up social media, but a relatively obscure verse from the Hebrew Bible – what Christians call the Old Testament – was trending on Twitter worldwide Thursday. The verse, Exodus 23:1, offers this admonition: "You shall not spread a false report. You shall not join hands with the wicked to act as a malicious witness." (New Revised Standard Version)