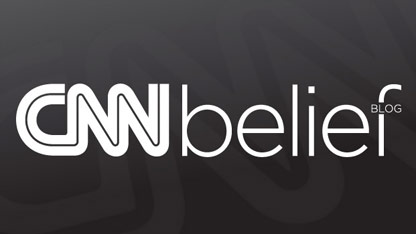 By Laura Koran, CNN
Here's the Belief Blog's morning rundown of the top faith-angle stories from around the United States and around the world. Click the headlines for the full stories.
From the Blog:
CNN: Conservative leader agrees to visit home of married gay couple for first time
A conservative Christian leader who opposes same-sex marriage has agreed to the idea of dining at the home of a married gay couple, after saying he had never done so in an interview with CNN. Tony Perkins, who heads the Family Research Council in Washington, received the invitation after telling CNN's Brooke Baldwin on Thursday that he'd never been to the home of a married same-sex couple.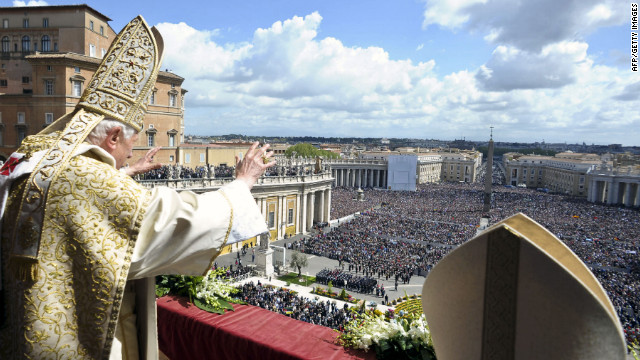 CNN: No cardinal suspected of pope papers leak, Vatican insists
Pope Benedict XVI's spokesman denied Monday that a cardinal or a woman were being investigated alongside the pope's butler on suspicion of leaking confidential documents. "I firmly deny the reports of a cardinal being also involved in the investigations, as well as the reports of a woman allegedly also involved," the Rev. Federico Lombardi told CNN.
CNN: Pastor's comments about gays draw protesters
Hundreds of protesters gathered this weekend in Maiden, North Carolina, to voice their displeasure with a pastor's statement that gays and lesbians should be rounded up behind electric fences. Sheriff Coy Reid estimated between 1,500 and 2,000 protestors came to the Catawba County Justice Center for a peaceful protest on Sunday. He said only two citations for noise violations were issued and there were no arrests.
CNN: Pope's butler arrested over Vatican documents leak
Pope Benedict's butler has been arrested on suspicion of leaking confidential documents to an Italian journalist, the Vatican said Saturday. Paolo Gabriele, 46, was arrested Wednesday for illegal possession of confidential documents, found in his apartment in Vatican territory, the Vatican said in a statement issued three days later.
Belief on TV:
Enlightening Reads:
Reuters: Vatican says trust in Church hurt by scandal
The Vatican, engulfed in the worst crisis in Pope Benedict's papacy, on Monday denied Italian media reports that cardinals were suspects in an investigation into leaks of sensitive documents that led to the arrest of the pope's butler. But while denying the reports, which said the butler was merely a courier in a behind-the-scenes struggle for power in the Holy See, the Vatican acknowledged that the often sordid affair would test the faith of Catholics in their Church.
Religion News Service: Survey: Most Southern Baptist pastors favor black denominational leader
A majority of Southern Baptist pastors surveyed said they think it would be good for the nation's largest Protestant denomination to have an African-American leader. Six in 10 of pastors responding to a LifeWay Research survey said they agree with the statement, "Without regard to any individual, I think it would be a good thing to have an African-American as president of the Southern Baptist Convention."
Jewish Telegraphic Agency: Cannes cancels anti-Semitic film screening
The Cannes film festival screening of "The Anti-Semite," a film by a French comic with a history of anti-Semitism, was cancelled. The film by and starring Dieudonne M'Bala M'Bala, was produced by the Iranian Documentary and Experimental Film Center. It reportedly pokes fun at the Nazi concentration camp Auschwitz, where an estimated 1.5 million Jews were killed during the Holocaust, and features Dieudonne as a violent and alcoholic character dressed as a Nazi officer for a fancy dress party. Robert Faurisson, a convicted Holocaust denier, also makes a cameo appearance in the film. The film reportedly will be sold over the Internet.
Quote of the Day:
"Apologetics is very important. Without it many of our youngsters will fall away as soon as they get to university and we will not be able to win undergraduates for Christ at that critical stage of their lives. The media and universities are hotbeds of anti-Christian influence."
Church leader Michael Green said this past weekend when he opened Premier Christian Radio's 'Unbelievable Conference.' The conference's stated purpose is to provide evangelical Christians with information to defend their faith against skeptics. Read more here.
Opinion of the Day:
CNN: My Take: The 5 key American statements on war
Stephen Prothero, a Boston University religion scholar and author of "The American Bible: How Our Words Unite, Divide, and Define a Nation," explores five texts that have served as "scripture" of sorts in American public life, each of which contemplate the meaning and ends of war
Join the conversation…
CNN: Battlefield chaplain's war unfolded on many fronts
Darren Turner insisted on going to war, even though the Army usually reserves desk jobs at home for new chaplains like him. Turner was young and green, enthusiastic about taking God to the battlefield. The Army captain had learned that people in pain are often wide-open to inviting God into their lives. Jesus always ran to crises. Turner was going to do the same.