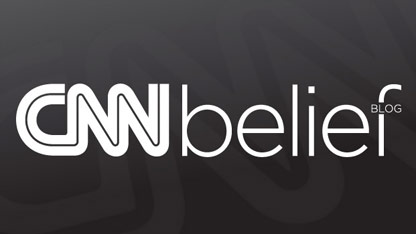 By Laura Koran, CNN
Here's the Belief Blog's morning rundown of the top faith-angle stories from around the United States and around the world. Click the headlines for the full stories.
From the Blog:
CNN: Vatican scandals lift lid on secret power struggle
Bad luck comes in threes, even for the pope. The past week has seen his butler arrested, accused of leaking secret papers from the papal apartment; the head of his bank sacked for incompetence; and a demonstration on his front doorstep by protesters demanding that he reveal what he knows about Italy's most famous missing-person case. It's bad PR for the Vatican, but it may be more than that, experts say. It could affect who becomes the next pope.
Tweet of the Day:
[tweet https://twitter.com/DalaiLama/status/207402953378766848%5D
Belief on TV:
Enlightening Reads:
The Jewish Telegraphic Agency: Israel allows government councils to pay non-Orthodox rabbis
The Israeli government will begin paying non-Orthodox rabbis and recognizing them as community leaders. The attorney general's office advised the Supreme Court Tuesday that Reform and Conservative rabbis in some parts of Israel will be recognized as "rabbis of non-Orthodox communities" and will receive wages equal to those of their Orthodox counterparts.
Religion News Service: Kansas bans Shariah, Muslims eye legal fight
Muslim civil rights groups are calling a new Kansas law that bans Shariah in state courtrooms an expression of Islamophobia that is vulnerable to a legal challenge. The law, signed by Republican Gov. Sam Brownback on Monday (May 28), does not specifically mention Shariah, or Islamic law, but forbids state courts from basing decisions on foreign laws that contradict rights granted by the U.S. Constitution and state constitutions.
World Magazine: Finding its voice
Canada's foreign affairs minister, John Baird, part of Conservative Prime Minister Stephen Harper's government, says religious freedom will be a 'key element' of his country's foreign policy.
The Christian Post: Teen Atheist Who Brought Down Prayer Banner Wins Humanist Award
A teen atheist who brought down a prayer banner that had been displayed in her Rhode Island high school for over half a century will be honored at the American Humanist Association's 71st Annual Conference next week in New Orleans.
Quote of the Day:
[Pope Benedict XVI] is aware of the delicate situation that the Roman curia is going through, but he is keeping up his serenity with great faith and moral superiority as you saw in yesterday's celebrations.
Papal spokesman Fr. Federico Lombardi on Monday, after the pope's butler, Paolo Gabriele, was charged with "aggravated theft" of Vatican documents. Read more here.
Join the conversation…
CNN: Pastor's comments about gays draw protesters
Hundreds of protesters gathered this weekend in Maiden, North Carolina, to voice their displeasure with a pastor's statement that gays and lesbians should be rounded up behind electric fences. Sheriff Coy Reid estimated between 1,500 and 2,000 protestors came to the Catawba County Justice Center for a peaceful protest on Sunday. He said only two citations for noise violations were issued and there were no arrests.