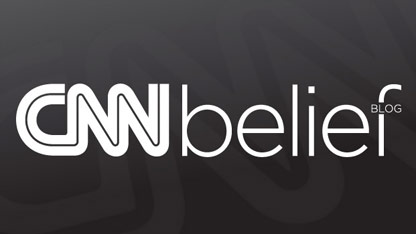 By Laura Koran, CNN
Here's the Belief Blog's morning rundown of the top faith-angle stories from around the United States and around the world. Click the headlines for the full stories.
From the Blog:
CNN: Nuns' fight with Vatican highlights Catholicism's global struggle
The charges ranged from promoting "radical feminism" to espousing religious teachings out of step with the Catholic Church. Now, six weeks after many American nuns said they were blindsided by a bruising Vatican assessment, a key nuns' leadership group is meeting to decide how to respond.
CNN: Vatican shows rare public anger over leak
The Vatican expressed rare public anger Wednesday in blasting the leaking of private papers from the pope's apartment, a scandal that observers say lifts the lid on a secret power struggle going on behind the closed doors of the Catholic Church. A top Roman Catholic Church official called the theft of the documents "an immoral act of unprecedented gravity" and "despicable abuse of the relationship of trust that exists between Benedict XVI and those who turn to him."
CNN: Business site raises eyebrows by asking 'Why Do Some People Hate Jews?'
The Business Insider, a popular business-focused news website, posted a curious headline on its site: "Why Do Some People Hate Jews?" Tuesday's headline and accompanying blog post, from Business Insider CEO and Editor-in-Chief Henry Blodget, wound up turning a lot of heads. The avalanche of response and criticism prompted Blodget – a high-profile former Wall Street analyst – to revise his headline and offer explanations/defenses of his post throughout the day.
CNN: Tennessee mosque's fate again up in the air
The long-running battle between a Tennessee Muslim community and its critics over a new mosque took a dramatic turn with a county judge's ruling that could bring construction to a halt. "Everyone is really shocked, many people are crying about this," Imam Osama Bahloul, leader of the Islamic Center of Murfreesboro, said early Wednesday.
Tweet of the Day:
[tweet https://twitter.com/publicreligion/status/207866512449601539%5D
Belief on TV:
Enlightening Reads:
The New York Times: In Milwaukee Post, Cardinal Authorized Paying Abusers
Cardinal Timothy M. Dolan of New York authorized payments of as much as $20,000 to sexually abusive priests as an incentive for them to agree to dismissal from the priesthood when he was the archbishop of Milwaukee.
Religion News Service: NYC transit workers free to wear turbans without agency logo
Sikh and Muslim transit workers in New York City are celebrating the settlement of a federal lawsuit that will allow them to wear turbans on the job, in public and without affixing Metropolitan Transit Authority logos to them. They will just have to be the same blue color as the MTA uniform.
The Independent: Dublin patron saint's heart stolen in cathedral raid
The preserved heart of Dublin's patron saint, one of Catholic Ireland's most revered relics, has been stolen from the city's Christ Church Cathedral. It is the latest in a puzzling series of thefts of religious artefacts across the country.
The Telegraph: 'Jesus is coming, better get your hair done' advert deemed not offensive
The advert for Barber Brown's hair salon, which is based in Bristol but has a string of salons across the southwest of England, featured a photo of Jesus Christ bathed in light. Text on the press advert stated: "He is coming ... Better get your hair done!" Two people complained that the advert was offensive to Christians and that the ad 'implied that Jesus would judge people on their outward appearance' and was offensive as it 'depicted the Second Coming as humorous'.
Join the conversation…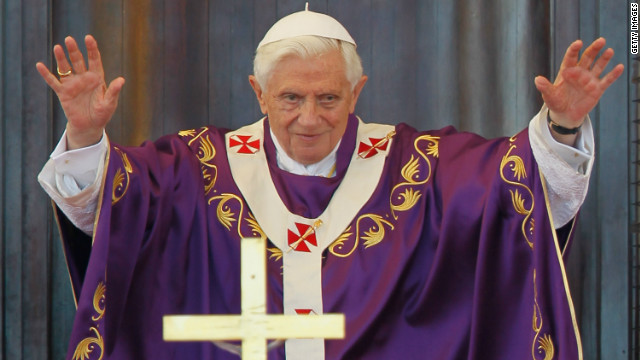 CNN: Vatican scandals lift lid on secret power struggle
Bad luck comes in threes, even for the pope. The past week has seen his butler arrested, accused of leaking secret papers from the papal apartment; the head of his bank sacked for incompetence; and a demonstration on his front doorstep by protesters demanding that he reveal what he knows about Italy's most famous missing-person case. It's bad PR for the Vatican, but it may be more than that, experts say. It could affect who becomes the next pope.