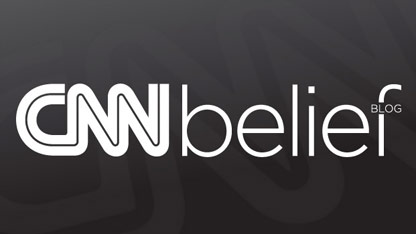 By Laura Koran, CNN
Here's the Belief Blog's morning rundown of the top faith-angle stories from around the United States and around the world. Click the headlines for the full stories.
From the Blog:
CNN: Jury deliberations could begin Friday in landmark abuse trial of two priests
Preposterous. Disgraceful. Shameful. Absurd. Ridiculous. Those are words Assistant District Attorney Patrick Blessington used in court Thursday to describe the behavior of Monsignor William Lynn, the highest-ranking cleric to be charged with child endangerment in the landmark child sexual abuse and conspiracy trial in which he and another Philadelphia priest are defendants.
CNN: Vatican: Pope not resigning over alleged papers leak
Pope Benedict XVI's spokesman has denied the pontiff will resign over the arrest of his butler on suspicion of leaking confidential documents, the Vatican press office said Thursday. During a Wednesday meeting with journalists to answer questions about the situation, the Rev. Frederico Lombardi said the "hypothesis" advanced by some media outlets that the pope would resign are "baseless creations of some journalists, which have no foundation in reality."
CNN: Top U.S. archbishop linked to abusive priest payout plan
One of the most powerful Catholic Church leaders in America approved payments of $20,000 to get abusive priests to leave the church, abuse victims and the archdiocese in question said Thursday. Victims feel "considerable dismay" that leaders of the church in Milwaukee "have been apparently engaged in paying off those who betrayed the children of our archdiocese," they said in an open letter to the current head of the church in Milwaukee, Archbishop Jerome Listecki.
CNN: Church videos with harsh words for gays go viral online
First it was a Christian pastor in North Carolina who told his congregation on Mother's Day that the way "to get rid of all the lesbians and queers" was to put them behind an electric fence and wait for them to die out. That video went viral, fetching more than a million views on YouTube. On Sunday, Pastor Curtis Knapp of Kansas preached that the government should kill homosexuals, in another videotaped sermon that drew lots of online attention.
Enlightening Reads:
Religion News Service: Mosque construction continues to attract opposition across U.S.
In the decade since the 9/11 terrorist attacks, animosity toward Muslims sometimes has taken the form of opposition to construction of mosques and other Islamic facilities. National debate erupted over plans for an Islamic community center that became known as the "Ground Zero mosque" in Lower Manhattan.
The Huffington Post: Irish Catholics Want Female Ordination And Married Priests
The vast majority of Irish Catholics want women and married priests, liberal clergymen have found. The Association of Catholic Priests (ACP), which has had one of its founding members silenced by the Vatican for his views, insists it has public support for Pope Benedict to open dialogue on the controversial bans.
Catholic News Service: Vatican newspaper's glossy new insert puts focus on women
The Vatican newspaper, L'Osservatore Romano, has launched a monthly insert dedicated to women, aiming to bring greater attention to their important but sometimes neglected role in the church.
The Salt Lake Tribune: Mormons to march in church clothes in Utah gay pride parade
Erika Munson has never been to a pride parade. But this weekend, she will be in one, along with at least 100 other active Mormons who — decked out in their Sunday best — will march at the head of the Utah Pride Parade to show support for the lesbian, gay, bisexual and transgender community. There have been so many years of heartbreak and strife between the LDS and LGBT community," said Munson, organizer of the group Mormons Building Bridges. "We just want to send out a message of love to the LGBT community that God loves them because of who they are."
Quote of the Day:
The Pastor and members of Apostolic Truth Tabernacle do not condone, teach, or practice hate of any person for any reason. We believe and hope that every person can find true Bible salvation and the mercy and grace of God in their lives. We are a strong advocate of the family unit according to the teachings and precepts found in the Holy Bible. We believe the Holy Bible is the Divinely-inspired Word of God and we will continue to uphold and preach that which is found in scripture.
From a statement posted on the Facebook page of the Apostolic Truth Tabernacle Church in Indiana in response to a flood of death threats and angry messages. The firestorm started when a now-viral video was posted on YouTube, which shows a young boy singing "Ain't no homo gonna make it to heaven," in front of the church's congregants. Read more here.
Join the conversation…
CNN: Business site raises eyebrows by asking 'Why Do Some People Hate Jews?'
The Business Insider, a popular business-focused news website, posted a curious headline on its site: "Why Do Some People Hate Jews?" Tuesday's headline and accompanying blog post, from Business Insider CEO and Editor-in-Chief Henry Blodget, wound up turning a lot of heads. The avalanche of response and criticism prompted Blodget – a high-profile former Wall Street analyst – to revise his headline and offer explanations/defenses of his post throughout the day.