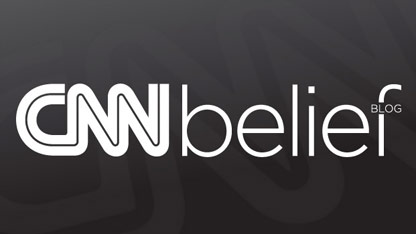 By Laura Koran, CNN
Here's the Belief Blog's morning rundown of the top faith-angle stories from around the United States and around the world. Click the headlines for the full stories.
From the Blog:
CNN: Deliberations continue in Catholic child abuse cover-up case
Deliberations resume Monday in Philadelphia in the landmark trial of Monsignor William Lynn, the highest-ranking cleric charged with endangering children by allegedly helping cover up sexual abuse. Lynn, a defendant with another Philadelphia priest, is accused of knowingly allowing dangerous priests to continue in the ministry in roles in which they had access to children.
CNN: The Gospel of Stephen King
When the horror novelist Stephen King was once asked why he wrote such gross stories, he said he did it because he had the heart of a small boy – which he kept in a jar on his desk. With his beady eyes and I-just-killed-the-cat grin, King looks and sounds like a horror novelist. But when the Rev. Paul F.M. Zahl read several of King's novels, he learned something new about the author: There's a lot of faith behind his fright.
CNN: Death of snake handling preacher shines light on lethal Appalachian tradition
Mack Wolford, one of the most famous Pentecostal serpent handlers in Appalachia, was laid to rest Saturday at a low-key service at his West Virginia church a week after succumbing to a snake bite that made headlines across the nation. Several dozen family, friends and members of Wolford's House of the Lord Jesus church in tiny Matoaka filled the simple hall for the service, which lasted slightly more than an hour. At the request of pastor's widow, Fran Wolford, media were forbidden inside the building.
CNN: Survey: Nearly half of Americans subscribe to creationist view of human origins
Forty-six percent of Americans believe that God created humans in their present form at one point within the past 10,000 years, according to a survey released by Gallup on Friday. That number has remained unchanged for the past 30 years, since 1982, when Gallup first asked the question on creationism versus evolution. Thirty years ago, 44% of the people who responded said they believed that God created humans as we know them today – only a 2-point difference from 2012.
CNN: Southern Baptists reprimand top official over Trayvon Martin remarks
The country's largest evangelical Christian denomination on Friday announced it is reprimanding one of its top officials over comments he made regarding the Trayvon Martin case, pledging to cancel the official's national radio show. The trustee committee of the Southern Baptist Convention's Ethics and Religious Liberty Commission announced two reprimands on Friday for Richard Land, who leads public policy efforts for the Southern Baptists, according to the official press arm.
CNN: American nuns come out swinging against Vatican in face of 'radical feminist' accusations
The leadership representing most of America's nuns came out swinging Friday against the leaders of the Roman Catholic Church, in the face of charges from the Vatican that the nuns are espousing "radical feminism" and straying from church teaching. The Vatican's criticism of the American nuns has "caused scandal and pain throughout the church community, and created greater polarization," the Leadership Conference of Women Religious – which represents about 80% of American nuns – said in a statement Friday.
Tweet of the Day:
[tweet https://twitter.com/CatholicNewsSvc/status/209259762007818242%5D
Enlightening Reads:
The Washington Post: Is Mitt Romney's Mormonism fair game?
Mitt Romney's presidential campaign has developed a simple method to determine whether coverage of the candidate's Mormonism has crossed a line. "Our test to see if a similar story would be written about others' religion is to substitute 'Jew' or 'Jewish,' " Romney campaign spokeswoman Andrea Saul wrote in objection to a Washington Post article last fall about the candidate's role as a church leader in Boston.
The Guardian: Vatican leaks: No respite for Pope Benedict as more documents published
Pope Benedict XVI may have been hoping for some respite from the scandal which has engulfed his papacy, with a visit this weekend to Milan, where he celebrated an outdoor mass for a million faithful and took in a performance of Beethoven's ninth at La Scala opera house. For the 85-year-old pontiff, the three-day trip outside the Vatican walls was a break from the Vatileaks scandal, which has seen his butler, Paolo Gabriele, arrested on suspicion of disclosing dozens of embarrassing letters alleging corruption and nepotism at the Holy See.
The New York Times: Twitter Dynamos, Offering Word of God's Love
Why are some tweets more popular than others? When a Twitter staff member set out to answer that question 10 months ago, he thought the answer would emerge among posts from N.B.A. players, politicians or actors. Instead, he found a mystery: a set of messages that were ricocheting around Twitter, being forwarded and responded to at a rate that was off the charts. Joyce Meyer, Max Lucado and Andy Stanley were not well known inside Twitter's offices. But they had all built loyal ranks of followers well beyond their social networks – they were evangelical Christian leaders whose inspirational messages of God's love perform about 30 times as well as Twitter messages from pop culture powerhouses like Lady Gaga.
The London Evening Standard: Bailiffs raid Hindu temple as priests refuse to move out for Travelodge
Bailiffs have carried out a dawn raid on a Hindu temple, evicting priests and seizing its sacred contents. Backed up by the police, they moved in on the Sivayogam temple in Hebdon Road, Tooting, following a protracted legal dispute with owner Barrowfen Properties Ltd, which has plans to turn it into a Travelodge.
Join the conversation…
CNN: Church videos with harsh words for gays go viral online
First it was a Christian pastor in North Carolina who told his congregation on Mother's Day that the way "to get rid of all the lesbians and queers" was to put them behind an electric fence and wait for them to die out. That video went viral, fetching more than a million views on YouTube. On Sunday, Pastor Curtis Knapp of Kansas preached that the government should kill homosexuals, in another videotaped sermon that drew lots of online attention.