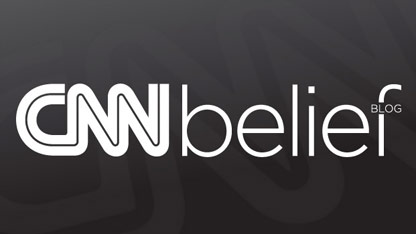 By Laura Koran, CNN
Here's the Belief Blog's morning rundown of the top faith-angle stories from around the United States and around the world. Click the headlines for the full stories.
From the Blog:
CNN: We don't teach hate, says church where anti-homosexual song filmed
About 20 protesters gathered on Sunday outside the Apostolic Truth Tabernacle here to voice opposition to a viral online video that was taped in the church and shows a young child singing song with lyrics that offer a harsh message for homosexuals. The video, which surfaced on YouTube last week, shows a child in front of the congregation, singing "I know that God is right, and somebody's wrong... ain't no homo going to make it to heaven."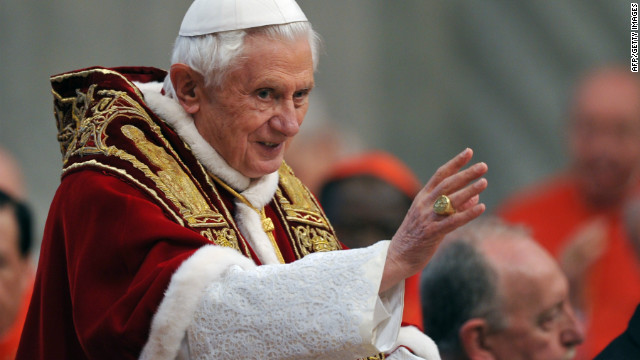 CNN: Pope Benedict signals trip to United States in 2015
Pope Benedict XVI signaled on Sunday that he planned to visit the United States in 2015, announcing a major Roman Catholic Church meeting in Philadelphia, which is now hosting a high-profile church sex abuse trial. Benedict, whose sole trip to the U.S. as pope came in 2008, announced that Philadelphia would be the site of 2015's Catholic World Meeting of Families.
CNN: Utah gay pride parade draws hundreds of Mormon participants
A gay pride parade in Mormon-heavy Salt Lake City drew thousands of participants, including a few hundred Mormons, whose church has been criticized by gay rights activists for its activism against same-sex marriage. The Mormon contingent for Sunday's parade wasn't made up of gay members of the Church of Jesus Christ of Latter-day Saints, but rather straight Mormons who want to show support for gay and lesbians, according to CNN affiliate KSTU-TV in Salt Lake City.
Tweet of the Day:
[tweet https://twitter.com/sullivanamy/status/209855186175393792%5D
Belief on TV:
Enlightening Reads:
National Catholic Reporter: Vatican criticizes US theologian's book on sexual ethics
The Vatican Congregation for the Doctrine of the Faith has sharply criticized Just Love, an award-winning book on sexual ethics by Mercy Sr. Margaret Farley, a prominent Catholic theologian at Yale University. "Among the many errors and ambiguities in this book are its positions on masturbation, homosexual acts, homosexual unions, the indissolubility of marriage and the problem of divorce and remarriage," the congregation's five-page "Notification" said.
Jewish Telegraphic Agency: Conservative rabbinic group issues guidelines for same-sex wedding rituals
The Conservative movement - affirming that same-sex marriages have "the same sense of holiness and joy as that expressed in heterosexual marriages" - last week established rituals for same-sex wedding ceremonies. The landmark vote by the Committee on Jewish Law and Standards of the Conservative movement's Rabbinical Assembly follows a 2006 ruling by the committee "favor[ing] the establishment of committed and loving relationships for gay and lesbian Jews."
Religion News Service: Monks' caskets suit heads back to court
A group of Catholic monks who sued for the right to sell handmade caskets will head back to court this week, fending off an appeal from the state funeral industry after a federal judge last year struck down a state law that permitted only licensed funeral directors to sell coffins. Three members of the 5th U.S. Circuit Court of Appeals will hear arguments on Thursday (June 7) in the case of the monks of St. Joseph Abbey versus Louisiana funeral homes.
Opinion of the Day:
CNN: My Take: Vatican is unjust to condemn nun's 'Just Love'
Stephen Prothero, a Boston University religion scholar and author of "The American Bible: How Our Words Unite, Divide, and Define a Nation," criticizes the Vatican's decision to condemn the book "Just Love: A Framework for Christian Sexual Ethics" by Margaret A. Farley, a nun in the Sisters of Mercy order.
Join the conversation…
CNN: Death of snake handling preacher shines light on lethal Appalachian tradition
Mack Wolford, one of the most famous Pentecostal serpent handlers in Appalachia, was laid to rest Saturday at a low-key service at his West Virginia church a week after succumbing to a snake bite that made headlines across the nation. Several dozen family, friends and members of Wolford's House of the Lord Jesus church in tiny Matoaka filled the simple hall for the service, which lasted slightly more than an hour. At the request of pastor's widow, Fran Wolford, media were forbidden inside the building.