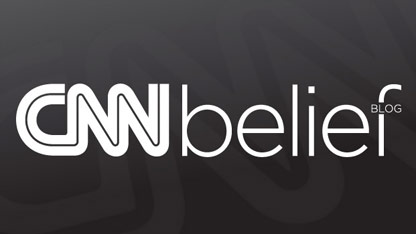 By Laura Koran, CNN
Here's the Belief Blog's morning rundown of the top faith-angle stories from around the United States and around the world. Click the headlines for the full stories.
From the Blog:
CNN: Vatican intensifying crackdown on American nuns
The Vatican denies there's a connection, but its reprimand of an influential American nun, at a moment when the Holy See is already engaged in an intense fight with most American nuns, sends a clear message: The Catholic Church's leaders think America's nuns have gone rogue and must be reined in. The Vatican on Monday censured Sister Margaret A. Farley, who teaches at Yale Divinity School, over a 2006 book she wrote that the church said is out of step with official church teaching on human sexuality.
Tweet of the Day:
[tweet https://twitter.com/mboorstein/status/210063805256970241%5D
Belief on TV:
Enlightening Reads:
Religion News Service: Pope's butler faces trial, and eyes turn to Vatican judicial system
Pope Benedict XVI's former butler is facing up to eight years in jail for allegedly stealing confidential documents from the pope's own desk. But according to a Vatican judge, Paolo Gabriele won't be serving any time in the world's smallest state.
The Christian Post: Hundreds of Iowa Methodists Sign Petition Challenging Gay Marriage Ban
A month after the general assembly of the United Methodist Church struck down a proposed amendment to church doctrine that would have loosened the affirmation of traditional marriage, hundreds of Iowa Methodists have signed a petition openly challenging its decision.
Quote of the Day:
These men, Tim Tebow, Jeremy Lin, and Manny Pacquiao, these are God's billboards for the world–the world to watch, the world to hear, the world to see. And basically what's the message? God is saying: 'You like what's happening in their lives? They're honoring God in what they're doing, fine, but what about you?
Pastor Jeric Soriano, Philippine boxer Manny Pacquiao's spiritual mentor, in an interview with the Christian Broadcasting Network. Soriano believes that Christian Athletes play an important role in spreading tenets of their religion.
Join the conversation…
CNN: We don't teach hate, says church where anti-homosexual song filmed
About 20 protesters gathered on Sunday outside the Apostolic Truth Tabernacle here to voice opposition to a viral online video that was taped in the church and shows a young child singing song with lyrics that offer a harsh message for homosexuals. The video, which surfaced on YouTube last week, shows a child in front of the congregation, singing "I know that God is right, and somebody's wrong... ain't no homo going to make it to heaven."