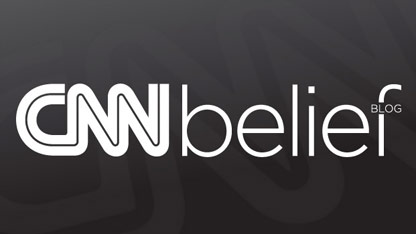 By Laura Koran, CNN
Here's the Belief Blog's morning rundown of the top faith-angle stories from around the United States and around the world. Click the headlines for the full stories.
From the Blog:
CNN: Nuns' group plans bus trip to protest the Ryan budget
American nuns are taking their opposition of the proposed Paul Ryan budget to the American people and embarking on a bus tour through some of America's most politically important states.
CNN: My last conversation with Ray Bradbury
The voice on the other line was slurred and halting. My childhood hero, I realized, was nearing the end of his life. "Hello, Mr. Bradbury," I shouted into the phone, so loud that one of my colleagues sitting nearby raised his eyebrows. The call was supposed to be professional. I had called Ray Bradbury's daughter to tell her that I wanted to write about a different side of her father: What did this science fiction giant think about God and the afterlife?
CNN: Muslims sue over New York police surveillance
New Jersey Muslims filed a lawsuit against the City of New York on Wednesday, accusing police of using unconstitutional tactics to spy on them in the years after September 11, casting an unwarranted shadow of suspicion on the community.
CNN: Vatican reprimand sends American nun's book up bestseller lists
Authors are known to seek out glowing blurbs to help sell books, but they might consider courting a Vatican reprimand instead. After the Vatican's doctrinal watchdog condemned an American nun for a book she wrote on human sexuality this week, the book shot up Amazon.com's bestseller list, becoming the #1 best selling religious studies book by Tuesday.
Tweet of the Day:
[tweet https://twitter.com/jeromesoco/status/210460156033634304%5D
Enlightening Reads:
Religion News Service: Sikh TSA agent wins suit over religious wristband
A Sikh security officer at New York's largest airport won a $30,000 settlement against the Department of Homeland Security, which had forbidden him from displaying his kara – a wristband that Sikhs wear to remind them of the divine. Kulwinder Singh called it a violation of his religious rights, and took his case to the U.S. Equal Employment Opportunity Commission.
The Washington Examiner: Montgomery County asked to close schools for Muslim holidays
Montgomery County officials are considering closing schools for two Muslim holidays next school year. At-large County Councilman George Leventhal asked school leaders in a letter to shut down campuses for Eid-ul-Adha and Eid-ul-Fitr, days when Muslim students and residents usually pray, feast and visit with family. Currently, Montgomery County Public Schools system offers excused absences to these students.
CNN: After winning GOP primary, rabbi takes moderate tone
If Rabbi Shmuley Boteach wins a congressional race in New Jersey's 9th district in November he will become the first rabbi to serve in Congress. And while he moved a step closer by winning the district's Republican primary on Tuesday night, Boteach says he is not hung up on being first.
Quote of the Day:
I'm really intrigued by those eternal questions of creation and belief and faith. I don't care who you are, it's what we all think about. It's in the back of all our minds.
Prometheus director Ridley Scott, in an interview with Esquire Magazine, discusses using religious themes in his movies.
Join the conversation…
CNN: Vatican intensifying crackdown on American nuns
The Vatican denies there's a connection, but its reprimand of an influential American nun, at a moment when the Holy See is already engaged in an intense fight with most American nuns, sends a clear message: The Catholic Church's leaders think America's nuns have gone rogue and must be reined in. The Vatican on Monday censured Sister Margaret A. Farley, who teaches at Yale Divinity School, over a 2006 book she wrote that the church said is out of step with official church teaching on human sexuality.