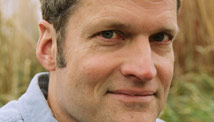 Editor's Note: Stephen Prothero, a Boston University religion scholar and author of "God is Not One: The Eight Rival Religions that Run the World," is a regular CNN Belief Blog contributor.
By Stephen Prothero, Special to CNN
(CNN)–Whenever I write about Roman Catholicism, as I did earlier this week in a post about the Vatican's condemnation of Sister Margaret Farley's Just Love, traditional Catholics write to tell me to shut up.
The most common complaints are two: First, that because I am not a Catholic I have no standing to kvetch; second, that Catholicism is what the hierarchy in Rome says it is, so no one, Catholic or Protestant or otherwise, has any standing to criticize what it has to say.
The tone is not always Christian, or even civil, but I have to admit my critics have a point.
I live in America's most Catholic state (Massachusetts), so as they say, some of my best friends are Catholics. But I was raised in the Episcopal Church, and I have not yet converted to Catholicism. So shouldn't I restrict my grumblings to faiths closer to home?
CNN's Belief Blog: The faith angles behind the biggest stories
Moreover, the hierarchy in Rome has traditionally claimed its right to speak authoritatively on Catholic theology. Since the First Vatican Council of 1869-70, it has even claimed that the pope can speak infallibly on matters of faith and morals.
Regarding the first complaint, I am reminded how the Rev. Martin Luther King Jr. responded when a consortium of clergy from Montgomery, Alabama, told him to butt out of the private affairs of their city. In his "Letter from Birmingham Jail," King rejected the claim that he was an outside agitator who should confine his grumblings to his home church in Atlanta.
"I am in Birmingham because injustice is here," King wrote, before going on to speak so eloquently about the "interrelatedness" of all of our communities. "We are caught in an inescapable network of mutuality, tied in a single garment of destiny," he wrote. "Whatever affects one directly, affects all indirectly."
It must be added on this score that the affairs of the Roman Catholic Church are by no means private. In fact, it is hard to imagine a more public institution. Here in the United States, Catholic priests, nuns and laypeople staff Catholic schools and hospitals and food banks. And Catholic thinkers weigh in regularly on matters of national importance, including capital punishment, abortion, just war, gay marriage and, most recently and prominently "Obamacare."
Follow the CNN Belief Blog on Twitter
In other words, Catholicism affects us all. So all of us have standing to criticize it on any public matter to which it lends its voice.
The second criticism — that when the Vatican speaks, people like Sister Farley and myself should shut up and listen — betrays a severe misunderstanding in my view of how any religious tradition works.
Catholicism is not a monologue; it is (and has always been) a dialogue. Sister Farley's Just Love is part of that conversation. So is the Vatican's condemnation of it. But after the book and the condemnation and the defenses and attacks that follow it, that conversation continues.
In the comments section to my Farley piece, "DearbornGuy" writes,
It is simple. Really. The good "sister" is preaching/teaching/writing the opposite of long-standing Church teaching. The Vatican says this "teaching" does not represent what the Church teaches, and publicly says so, so as not to confuse those who see this woman as a "sister," and presume that what she is selling is what the Church teaches. What's wrong with that? If so-called "sister" does not like it, there are plenty of "religions" she can be. She just can't call herself Catholic.
"J" echoes him:
So this guy is basically applauding this nun for having secular beliefs instead of those of the Catholic Church and God's teachings, which she commmitted [SIC] her life to.
What these criticisms miss is Catholicism's ancient and venerable tradition of disputation and debate. They assume that the issues at hand are settled. They assume that the pope is Catholic and Farley is not. That he is religious and she is "secular." But isn't that precisely what is at issue here?
In a Facebook exchange, Tobias Winright, an associate professor at Saint Louis University, told me he sees "creeping infallibility" here — "the view that anything and everything that comes out of the Vatican is right and true, and that any Catholic who questions or dissents from it is wrong and bad."
But the Roman Catholic Church itself has never gone that far. Infallibility extends only to very specific proclamations of the pope. The rest of it is up for grabs, shaped over time by give-and-take among bishops in Rome, nuns, priests, lay Catholics and "outside agitators."
Those who see me as an anti-Catholic bigot may not believe this, but one reason I write fairly regularly on Catholic matters is because I have long valued the important role the Roman Catholic Church has played in American public life. I particularly value the loud "NO!" it can offer to American culture at times when we need to be told to put on the brakes.
Over the course of U.S. history, the Vatican has used its ancient storehouse of moral and spiritual capital to say "no" to abortion and capital punishment and preemptive war. I don't agree with its position on all these questions, but I know our national conversation about all these questions has been much the better for it.
Unfortunately, Catholicism's moral capital has been squandered in the still festering sexual abuse scandal, so when it stands up today to speak out about just war or poverty, it doesn't have the megaphone it once had. Moreover, for reasons I can only attribute to a horrible lack of understanding of the world outside the Holy See (and a lack of public relations personnel inside it), the Roman Catholic Church is now squandering the little moral capital it has left on attacks on Girl Scouts and nuns.
The Roman Catholic Church ought to know better than that, and I intend to continue to write about it whenever it loses its way.
The opinions expressed in this commentary are solely those of Stephen Prothero.